The need to stay connected has become essential more than ever before. With a cell phone, you can stay in touch with your loved ones, learn and work from home. Therefore, many people are investing in high-end mobile phones with high-speed internet. Fortunately, now you can have a chance to get a 5G smartphone for free of charge. Keep reading to learn where to get free 5G government phones.
Is It Possible To Get Free 5G Government Phones?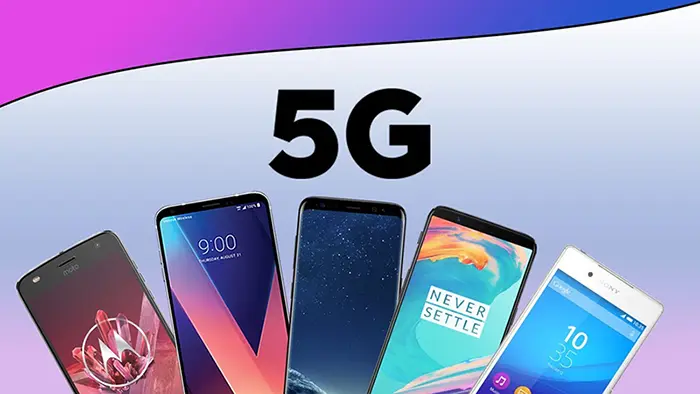 Basically, eligible customers can get free government phones from the Lifeline and Affordable Connectivity Program (ACP) providers. The Lifeline and ACP programs are government assistance programs initiated to help people in need to pay for telephone and internet service.
The type of free phone you receive depends on which providers you apply for and where you live. In fact, most providers offer entry-level or mid-range cell phones. However, there are a few Lifeline and ACP providers with high-end 5G phone models. Hence, you can apply for the Lifeline and ACP programs and see if you can get a free 5G government phone.
Read more: Top 5 free government phones.
Who Can Qualify For A Free 5G Government Phone?
Not everyone qualifies for a free government phone. Thus, you have to meet specific eligibility requirements to be able to get a free 5G government phone.
Income-based requirement: Your household income must be at or below 135% of the

Poverty Guidelines

.
Government program-based requirement: You can also be eligible for a free government smartphone if you are receiving benefits from one of the following federal programs:

Medicaid/Medi-Cal
Supplemental Nutritional Assistance Program (SNAP)/CalFresh
Supplemental Security Income (SSI)
Federal Public Housing Assistance or Section 8
Special Supplemental Nutritional Program for Women, Infants, and Children (WIC)
National School Lunch Program (NSLP) or School Breakfast Program (SBP)
Bureau of Indian Affairs General Assistance, Tribal TANF
Food Distribution Program on Indian Reservations
What Provider Is Offering Free 5G Government Phones?
AirTalk Wireless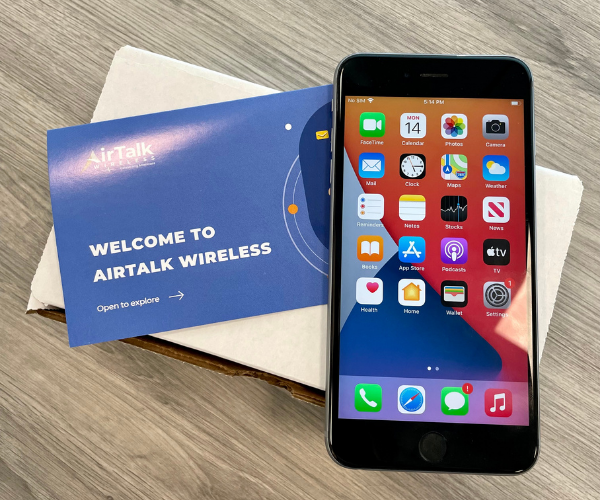 AirTalk Wireless is among the providers that offer free 5G smartphones as part of the Lifeline and ACP program. This company is offering free government phones across 50 states.
Qualifying customers will get a free smartphone from iconic brands such as iPhone 6s, iPhone 7, Samsung S9 Plus, Google Pixel 3A, and more.
At AirTalk Wireless, customers will receive:
A free 4G/5G smartphone (either iPhone or Android)
Free unlimited high-speed 4G LTE/5G data
Unlimited monthly minutes
Unlimited monthly texts
Besides these benefits, AirTalk subscribers can enjoy nationwide coverage with no contracts, no monthly bills, no credit check, and absolutely no additional cost.
Apply for 5G Phones at AirTalk
Read more: Where to get free iPhone 7.
Cintex Wireless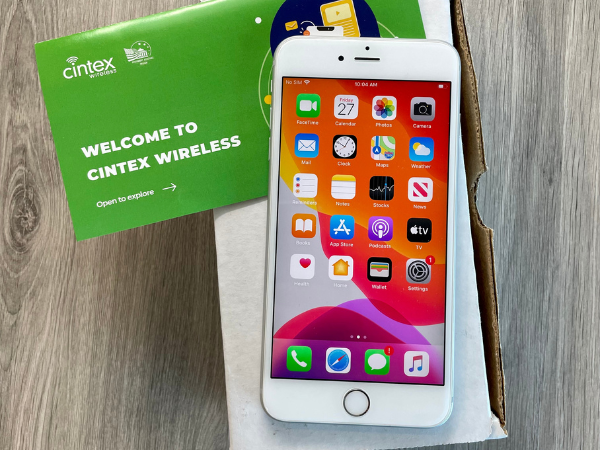 Apart from AirTalk, Cintex Wireless is a Lifeline and ACP provider that you can apply for a 5G free government phone. Especially, Cintex offers free iPhones such as iPhone 7 and iPhone 6s Plus.
Qualifying customers will receive from Cintex:
A free 4G/5G smartphone (Android or iPhone)
Free unlimited high-speed data
Unlimited talks
Unlimited texts
Free shipping nationwide
Safelink Wireless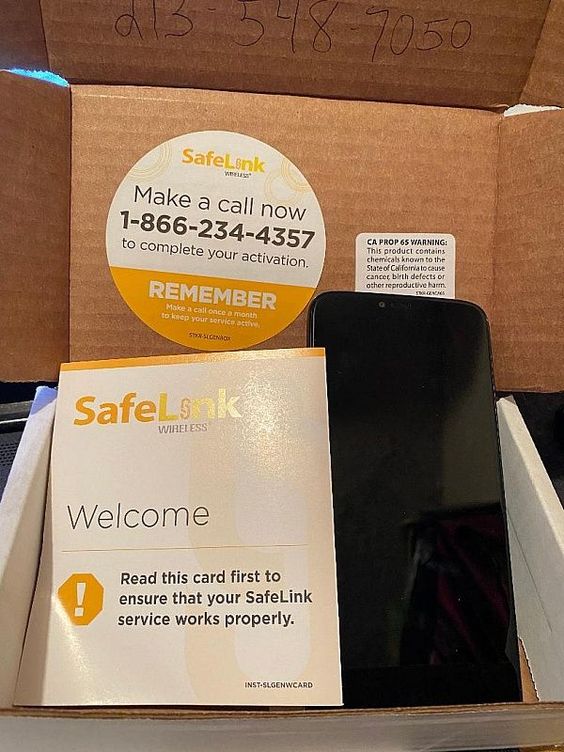 Safelink Wireless is another carrier that provides 5G free government phones as part of the Lifeline and ACP programs. The benefit you can receive from this company can vary by state, but basically you will receive:
A free Android phone
25 GB of monthly data
Unlimited talks & texts
Up to 15GB of hotspot data
Assurance Wireless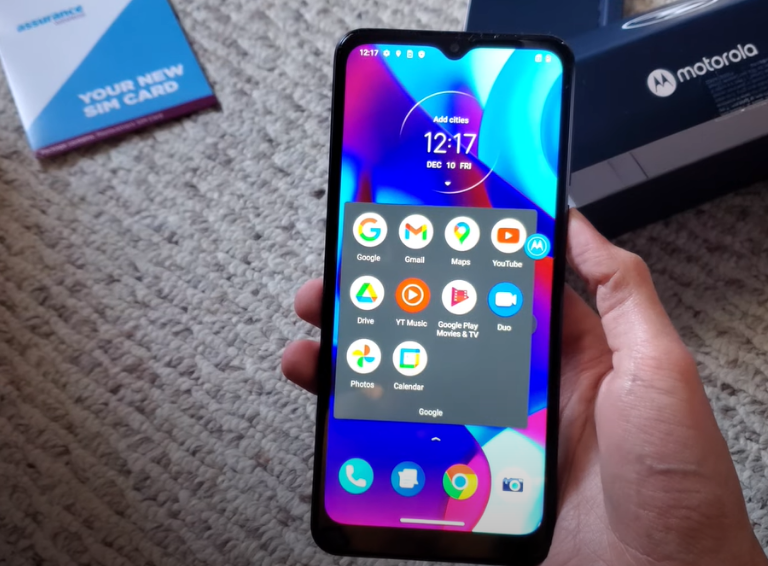 It is imperative to note that Assurance Wireless is one of the Lifeline & ACP participants and offers free 5G cell phones. When signing up for this company, eligible customers will get:
A free Android smartphone
Unlimited data
Unlimited talks and texts
Free 10GB monthly hotspot data
Frequently Asked Questions About 5G Phones?
How To Know If My Device Compatible With 5G?
The easiest way to check if your device is compatible with 5G is to check the phone settings. The details steps can be different by phone, but you can refer to these instructions: Settings >> Network & internet >> Mobile Network >> Preferred Network type.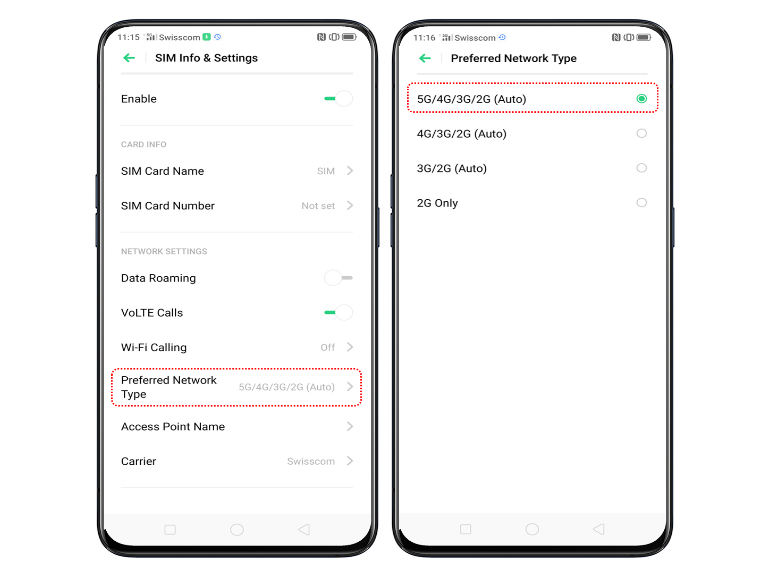 Do 4G phones work on a 5G network?
Yes. Your 4G smartphones still work just fine on a 5G network. They just don't get the coveted 5G speed. So if you want 5G's blazing speed, you only have to upgrade your device.
Can you upgrade a 4G phone to 5G?
Basically, the answer is yes. However, this process can get quite expensive and probably won't be worth your time. Because to upgrade to 5G, you will need to replace the entire motherboard of your phone.
Fortunately, you can get a free 5G phone from the government benefit provider or choose the option to upgrade your phone to enjoy the 5G network.
Conclusion
In short, a free 5G government cell phone is hard to find, but you can have a chance to receive it when signing up for one of the Lifeline and ACP providers above. Don't miss out on the opportunity to enjoy the 5G network by applying for a free government phone today!
Related posts: