Assurance Wireless is among the top Lifeline and Affordable Connectivity Program providers in the United States. This company claims that eligible customers will receive a free government phone and monthly cell phone service. So, in today's post, we will give you the Assurance Wireless review and discuss this company's free phone program.
About Assurance Wireless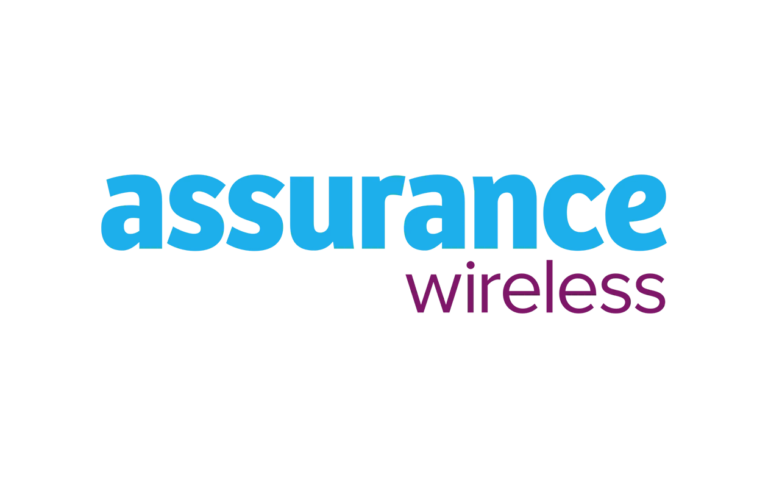 Assurance Wireless is a worry-free way to keep in touch with loved ones, school services, doctors, and employers. According to this company, Assurance Wireless provides low-income residents with a free smartphone and monthly phone service in over 40 states. Low-cost plans with more minutes and data, as well as low international rates to over 200 countries, are also available.
Assurance Wireless is a Lifeline Assistance program run by the federal government. The Federal Universal Service Fund funds Lifeline, a government assistance program.
Assurance Wireless is also part of the Affordable Connectivity Program (ACP). This program was created to provide eligible households with a discount on broadband service in order to keep them connected to jobs, critical healthcare services, and virtual classrooms.
Is Assurance Wireless Legit?
We did an investigation and led to the conclusion that Assurance Wireless is legit based on the following reasons:
Firstly, Assurance Wireless is an FCC-licensed Lifeline and Affordable Connectivity Program provider. You can check out this

ACP provider list

by FCC.
Secondly, Assurance Wireless uses the T-Mobile network. As a matter of fact, T-Mobile wins the award for third-best coverage in the nation. Therefore, Assurance customers can have good coverage when using its services.
Last but not least, many customers say that they are satisfied with the Assurance Wireless service. Let's take a look at these Assurance Wireless reviews: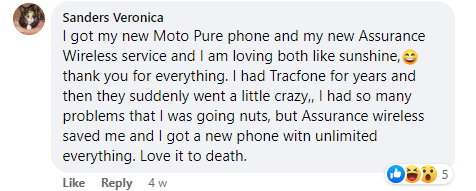 ---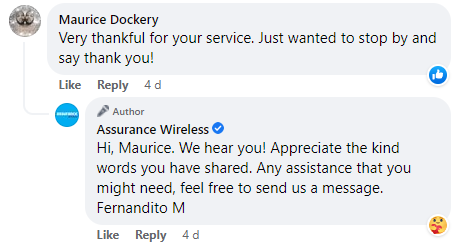 ---
---
What Does Assurance Wireless Offers?
Assurance Wireless Lifeline
In this Lifeline plan, Assurance wireless offers:
Free 4.5GB data each month
Free unlimited texts each month
1000 minutes each month
Assurance Wireless Unlimited Plan
Assurance Wireless also offers the Assurance Wireless Unlimited plan. This plan combines the Lifeline service with the Affordable Connectivity Program, the successor to the Emergency Broadband Benefit Program.
Assurance Wireless Free Phones
Assurance Wireless offers free cell phones and Android smartphones to eligible customers, depending on availability. Below are some of the free phones that Assurance customers can receive.
Read more: Where to get a free government iPhone 7.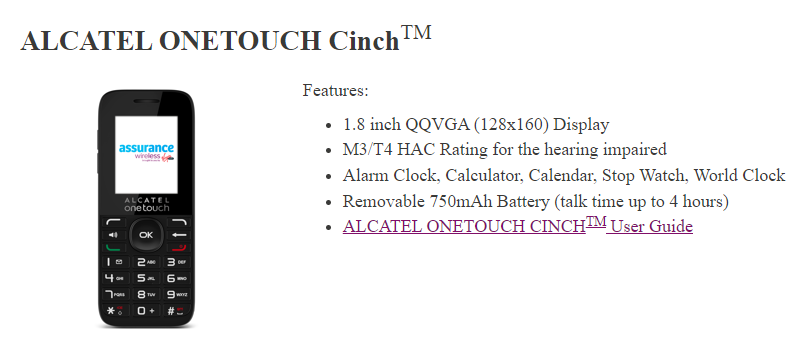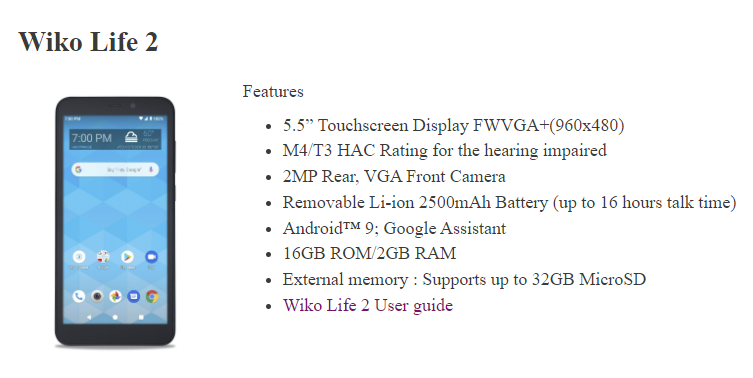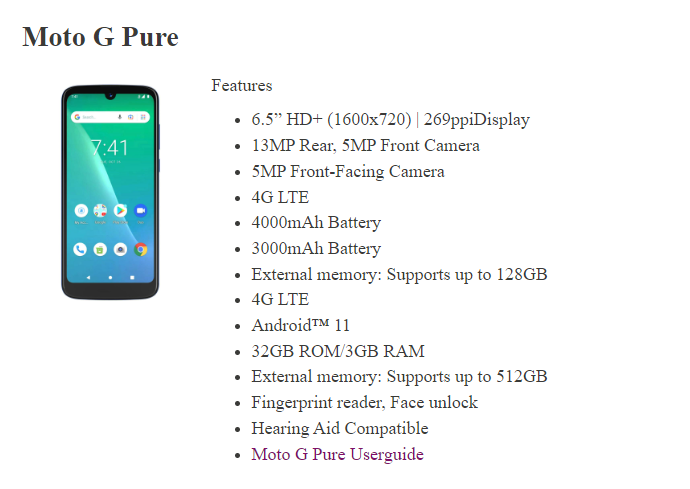 Let's look at an Assurance Wireless free phone review from a real customer:
As you can see, Assurance Wireless just offers low-end Android model phones, and a lot of customers complain about this problem:

---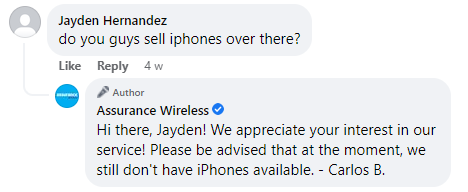 Therefore, if you are looking for a free government iPhone or more high-end Android smartphones, check out AirTalk Wireless. This company offers qualifying customers 4G/5G smartphones such as iPhone 6s, iPhone 7, and more.
Check this out: Top 5 free phones you can receive from AirTalk Wireless
Free Unlimited Cell Phone Plans
Besides a free cell phone, Assurance wireless also provides free unlimited phone plans in the Assurance Wireless Unlimited plan:
Free unlimited data
Free unlimited texts
And free unlimited minutes
These offers also come with:
No Annual Contract
Voicemail Account, Call Waiting, and Caller ID
Multi-layered scam protection, including Scam ID, Scam Block, and Name Caller ID
911 Access
Low International Rates to over 200 Destinations
Especially, Assurance offers free 10GB monthly mobile hotspot data. This company claims that its customers can enjoy hotspot data up to 4G LTE speed.
Assurance Wireless Customer Service Review
Is Assurance Wireless Really Free?
Basically, the Assurance Wireless service is free. However, this company website mentions that the shipping charges may apply based on phone availability.
The Delivery Time Is Quite Long
This company warns that there may be a delay in the shipment of the free phone due to mobile phone inventory shortages. In fact, many customers have waited for months to receive Assurance free phones, which may be too long.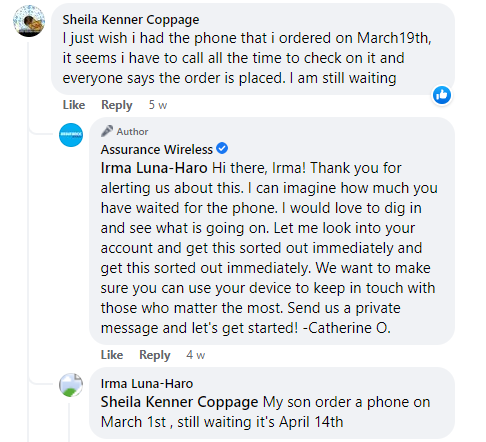 ---

The Customer Service Still Need To Be Improved
Going through customers' comments on social media, we realize that some people are happy with Assurance's service while others are still unsatisfied with this company. Let's take a look at some of these comments:

---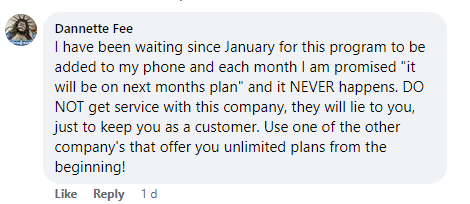 ---

The Bottom Line
In conclusion, Assurance Wireless is legit, and its free phone program is helping many people in need across America. If you are a fan of Android phones or just need a cell phone to stay connected, let's give Assurance Wireless a try. On the other hand, if you are looking for a free iPhone and don't want to wait for a long time, click the button below.
Related posts: