Safelink Wireless is among the oldest companies that offer free cell phones through the government's Lifeline and Affordable Connectivity Program (ACP). A lot of people have used the Safelink services and we saw a lot of opposite feedback from them. Therefore, in this post, we will give you the Safelink Wireless review for you can decide to choose this company or not?
About Safelink Wireless
Safelink Wireless is provided by TracFone Wireless to serve eligible households.
Safelink Wireless is a government-funded cell phone program in the United States that provides free phones and free cell phone service to people who meet certain income requirements.
The program is available in Alabama, Arizona, Arkansas, Connecticut, DC, Delaware, Florida, Georgia, Illinois, Kentucky, Louisiana, Maine, Maryland, Massachusetts, Michigan, Mississippi, Missouri, Nevada, New Hampshire, New Jersey, New York, North Carolina, Ohio, Pennsylvania, Puerto Rico, Rhode Island, South Carolina, Tennessee, Texas, Utah, Virginia, Washington, West Virginia, and Wisconsin.
Safelink Wireless Provided Plans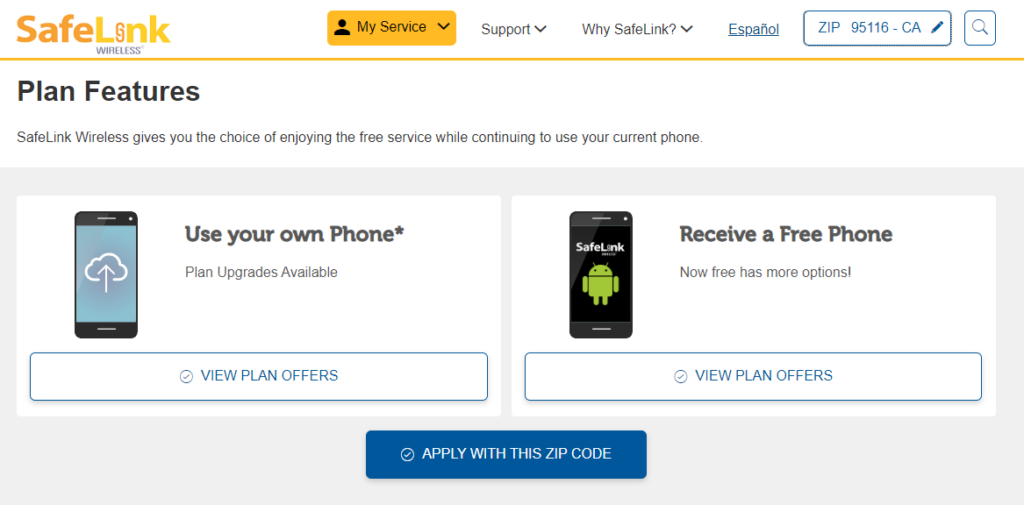 Use Your Own Phone
The Safelink Keep Your Own Smartphone Plan enables customers to keep their current phones while moving their service to the Safelink network. There are 3 options for customers to choose from:
Lifeline Plan:
350 voice minutes
Unlimited texts
4.5GB of monthly data
ACP Plan
Unlimited talk
Unlimited text
Calls to Canada & Mexico
10GB of monthly data (including 5GB hotspot data)
Lifeline + ACP Plan
Unlimited talk & text
Calls to Canada & Mexico
25GB of monthly data
Up to 15GB of hotspot data
Please note that benefits that you can receive from Safelink can vary by state.
Receive A Free Phone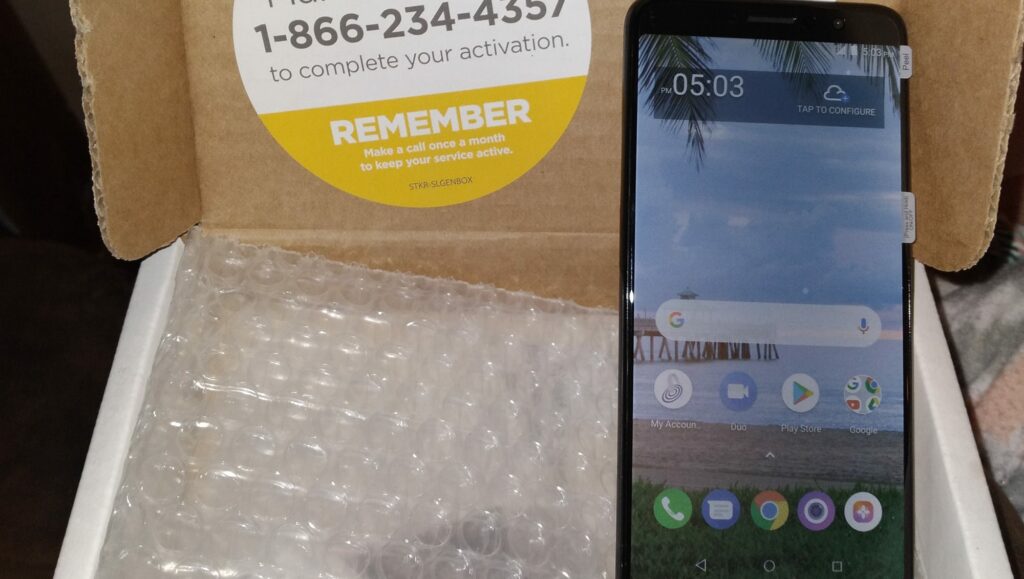 Like other providers, Safelink offers free cell phones for eligible customers plus free cell phone service. There are also 3 options in this plan which are similar to the previous section.
The most beneficial option is the Lifeline + ACP Plan:
A free Android smartphone
Unlimited Talk & Text
Calls to Canada & Mexico*
Unlimited Monthly High-Speed Data‡
Up to 15GB of Hotspot Data**
Voicemail/Caller ID/3-way Calling
911 Access
411 Directory Assistance at No Additional Cost
Nationwide Coverage
Please note that at 60GB, Safelink reserve the right to review your account for usage in violation of SafeLink Wireless Terms and Conditions.
Read more: Top 5 free government phones.
Safelink Wireless Good Reviews
The strongest point that customers mention about Safelink Wireless is their free phones. Safelink Wireless offers free Android phones and many of them are high-quality smartphones that receive good feedback from the customers.
Let's take a look at some reviews from real customers after they receive their free phone from Safelink:
Safelink Wireless Bad Reviews
Besides the good reviews, we have to say that there are tons of bad reviews about Safelink Wireless. Unfortunately, these bad reviews are mainly about the free cell phone plans and the Safelink customer service.
Bad Cell Phone Service
Going through Safelink's social media, we realize that many customers complain about the so-called "unlimited plans" at Safelink Wireless. Safelink claims that eligible customers will receive unlimited minutes and texts. However, many Safelink subscribers experience shut-off service during the month as you can see below:

---

---

Bad Customer Service
Customer service is definitely the worst thing at Safelink Wireless. Safelink customers have shown their extremely disappointing experiences through their feedback. Therefore, this company must solve this problem immediately if they don't want to lose their customers.

---

---

---

Final Words
In conclusion, Safelink Wireless offers eligible customers free phones with free cell phone plans. However, customers' experience at this company is quite bad compared to other Lifeline and ACP providers. If you want to try your luck with a free Android phone, apply with Safelink Wireless. On the other hand, if you want to have a better service with decent free iPhones, go with other providers such as AirTalk Wireless.
Related posts: