We all rely on our smartphones in today's cellular world. They can occasionally appear stuck to our ears from the minute we wake up until we get into bed and go to sleep. In other words, it's not difficult to burn through several minutes per month. Then, let's check out how to get free minutes on phone.
How to Qualify for Free Minutes on Phone

Not everyone qualifies for free minutes on phone. Thus, you have to meet specific eligibility requirements to be able to get free minutes on phone.
Income-based requirement: Your household income must be at or below 135% of the Poverty Guidelines.
Government program-based requirement: You can also be eligible for a free government smartphone if you are receiving benefits from one of the following federal programs:
Medicaid/Medi-Cal
Supplemental Nutritional Assistance Program (SNAP)/CalFresh
Supplemental Security Income (SSI)
Federal Public Housing Assistance or Section 8
Special Supplemental Nutritional Program for Women, Infants, and Children (WIC)
National School Lunch Program (NSLP) or School Breakfast Program (SBP)
Bureau of Indian Affairs General Assistance, Tribal TANF
Food Distribution Program on Indian Reservations
Which Providers Offer Free Minutes on Phone
There are many Lifeline and ACP providers that offer free minutes on phone for eligible customers.
AirTalk Wireless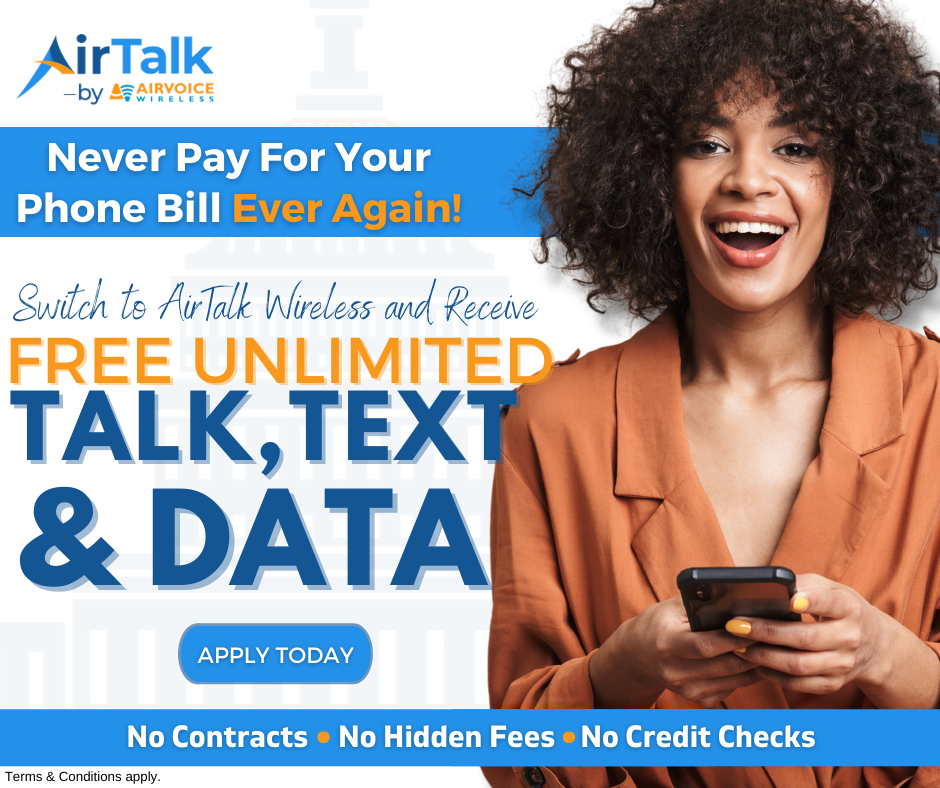 AirTalk Wireless is an FCC-licensed service provider of the government-funded Lifeline and ACP program. With more than 10 years of experience, AirTalk is committed to providing its customers with the best services possible.
The objective of AirTalk Wireless is to offer the greatest customer service on the fastest 5G/4G network in the country, as well as a simple application procedure and popular phone brands. As part of the Lifeline and ACP combined package, AirTalk also offers all eligible customers a free smartphone and free, unlimited monthly service with no commitments or activation costs.
To assist consumers in applying for the Lifeline and ACP programs as soon as possible, AirTalk Wireless also provides a rapid application procedure. Visit the AirTalk Wireless website to submit an application for the Lifeline and ACP programs. To see what other customers have to say, you can also find reviews of AirTalk Wireless on a lot of websites.
Read more: AirTalk Wireless Reviews: 5 Fast Facts
Cintex Wireless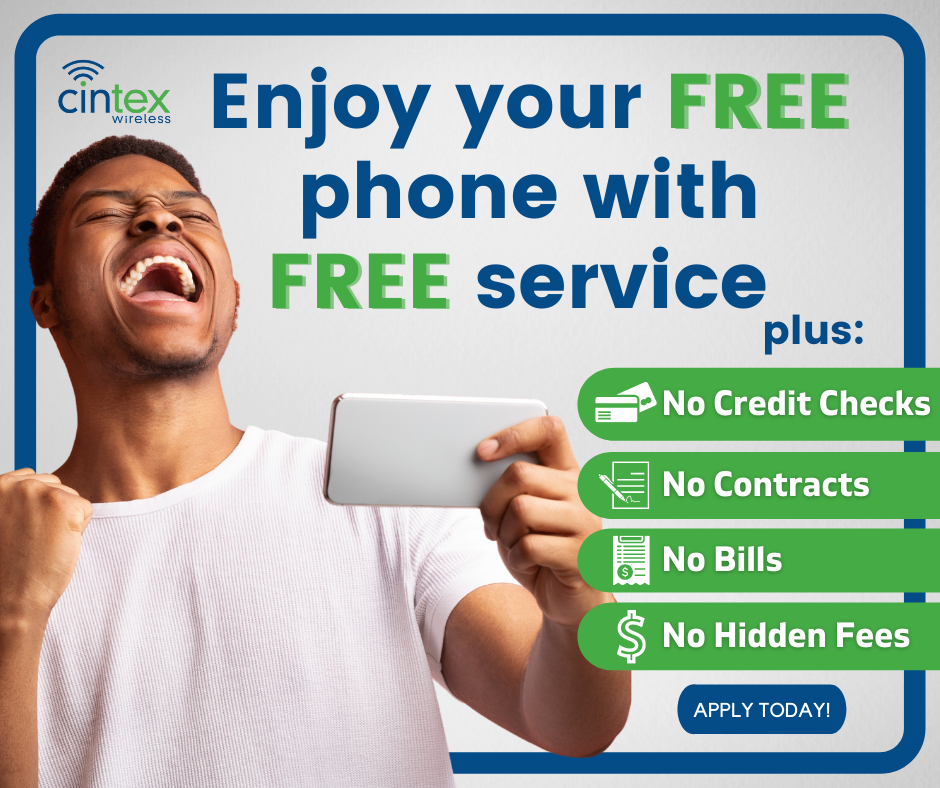 Another American company, Cintex Wireless, provides its Lifeline and ACP customers with free minutes on phone. Customers who are eligible for the Lifeline and ACP program additionally receive a free 4G/5G smartphone and an unlimited monthly cell plan. Additionally, Cintex Wireless offers all of this without charging a deposit or for activation.
High-end smartphones from Cintex, including free iPhones, Galaxy and Pixel models, are now available. Upgraded models are also available at reasonable prices. Additionally, Cintex Wireless gives clients the choice to utilize their own equipment with their cost-free unlimited monthly mobile phone service. You might want to read Cintex Wireless reviews to find out more information.
Safelink Wireless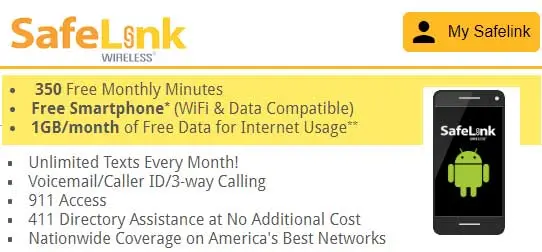 Tracfone owns SafeLink Wireless, a Lifeline-funded service. Millions of people subscribe to this top Lifeline service.
This Lifeline and ACP provider offers qualifying customers a long list of appealing benefits:
Free unlimited talk
Unlimited text
Free unlimited data
Free 10 GB hotspot
A free smartphone
The exact amount of free minutes and data depends on the state. The smartphone you will receive depends on phone availability.
How to Get Free Minutes on Phone
If you need a touch screen smartphone but can't afford one, try to apply for Lifeline and ACP programs. Here is the process to follow to join the Lifeline and ACP programs:
Check eligibility
You are qualified if your income is at or less 135% of the Federal Poverty Guidelines (varies by state). If you get government benefits like Medicaid or food stamps, you are also eligible. Please be aware that there may only be one wireless phone account per home.
Select a Lifeline and ACP provider
Because there are so many Lifeline and ACP providers in the United States, you may do some research on providers in your area. There may be several choices for necessities, phones, and free minutes plans. Make sure the provider you choose offers the best alternatives for text, minutes, and data allowance. You should also choose a service provider with a strong network.
Final Words
Free minutes on phone is a necessary benefit for phone users, especially those in difficulty, who are receiving subsidies from government programs. If you are eligible for Lifeline and ACP programs, contact providers quickly to get free minutes and a free government smartphone. 
Related posts: