Safelink Wireless is among the well-known Lifeline and Affordable Connectivity Program (ACP) providers that offer free government phones and services. Safelink has offered free service to more than 2 million customers in more than 30 states of the U.S. In this post today, we will give you all the necessary information about Safelink Wireless free government phones and how you can get a free Safelink phone.
Safelink Wireless Free Government Phone Program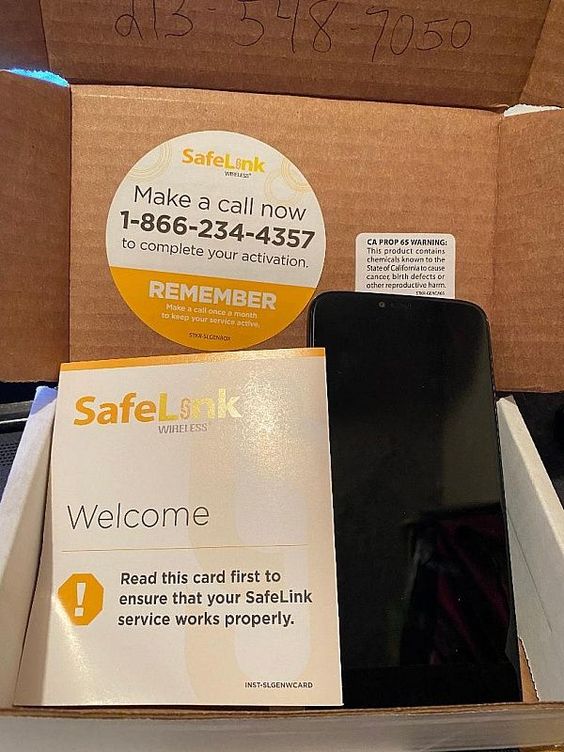 Safelink Wireless free government phone program is provided by TracFone Wireless to serve American eligible households. This company offers free cell phones and wireless services to qualifying low-income individuals through the government Lifeline and ACP programs.
Safelink Wireless offers free smartphones with Android operating systems plus free service. In order to get a free Android phone from Safelink Wireless, customers can choose one out of the 3 plans:
Lifeline Plan:
350 voice minutes
Unlimited texts
4.5GB of monthly data
ACP Plan:
Unlimited talk
Unlimited text
Calls to Canada & Mexico
10GB of monthly data (including 5GB hotspot data)
Lifeline + ACP Plan:
Unlimited talk & text
Calls to Canada & Mexico
25GB of monthly data
Up to 15GB of hotspot data
Please remember that these offers from Safelink can vary by state.
You may want to read: Where to get a free government iPhone 7.
Who Can Receive Safelink Wireless Free Phones?
The Safelink free phone program is available to eligible consumers in selected states and territories. Actual requirements vary by state, but in general, subscribers must have a gross income of at least 135% of the Federal Poverty Guidelines or participate in one of the following assistance programs to qualify for a free phone:
Medicaid
Supplemental Nutrition Assistance Program (SNAP) Food Stamps
Supplemental Security Income (SSI)
Federal Public Housing Assistance (Section 8 Housing)
Veterans and Survivors Pension Benefit
Some states have additional eligibility under the following Tribal programs:
Bureau of Indian Affairs General Assistance (BIA)
Tribally Administered Temporary Assistance for Needy Families (Tribal TANF)
Tribal Head Start (only those households meeting its income qualifying standard)
Food Distribution Program on Indian Reservations (FDPIR)
How To Get Safelink Wireless Free Government Phones?
Apply At Safelink Booths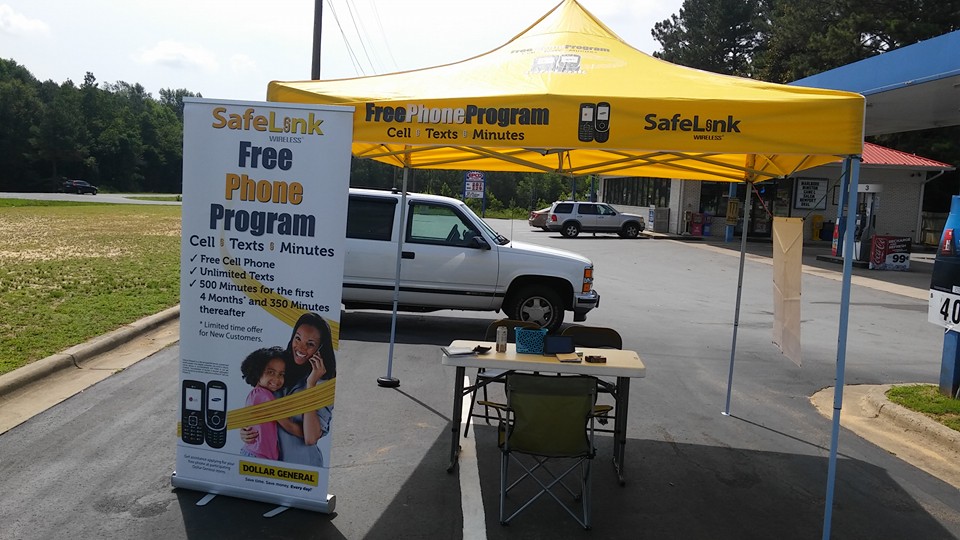 You can apply for a free phone directly at the Safelink booths or stands near you. Please contact Safelink customer service and ask whether they have free phone booths in your area or not. In this case, you will need to fill in the document copies and application right at the Safelink booth.
Apply Online
The most convenient way to apply for a Safelink free phone is online. Simply visit Safelink's website, then enter your zip code at the top of the homepage and click the "START" button.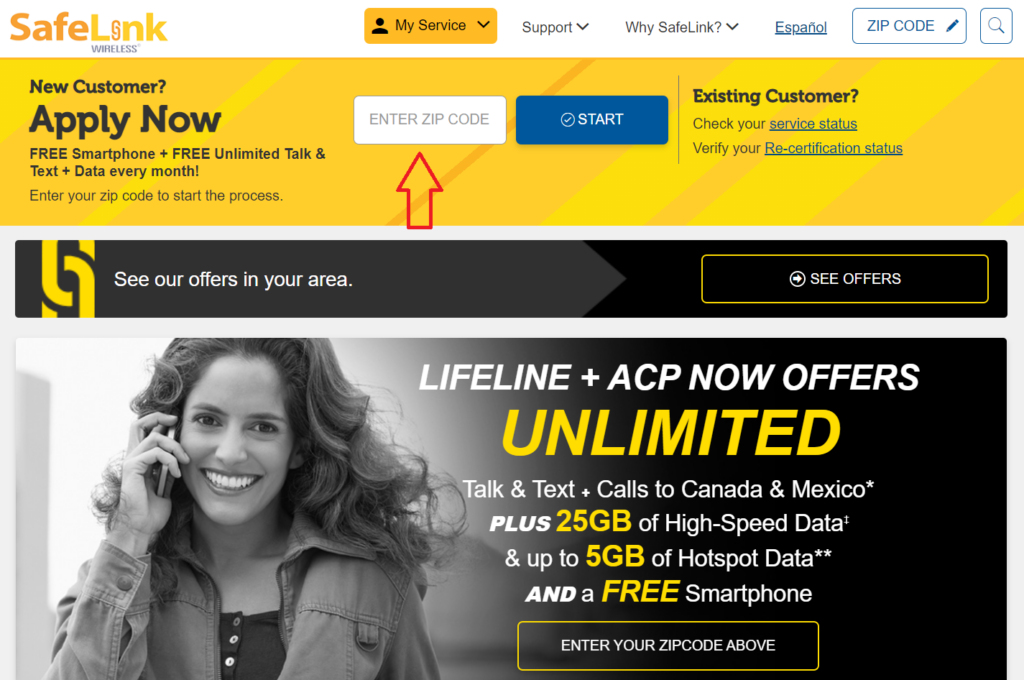 Then fill in all the data and continue until the final step. Please note that you will need to upload documentation to prove your income or government program eligibility.
FAQs about Safelink Wireless Free Government Phones
What kind of phone do you get from Safelink?
Basically, you get Android phones from Safelink Wireless. Nokia, Motorola, LG, and Kyocera are among the brands that are available through the company. Safelink Wireless customers can choose from a variety of phones depending on where they live in the country and which minute plan they select.
On the other hand, if you are looking for a free government iPhone, go with AirTalk Wireless or Cintex Wireless.
How long does it take to get a SafeLink phone in the mail?
You can expect to receive your Safelink Wireless free phone via US registered mail within 5-10 business days after your application has been approved.
Can I bring my own number?
Yes. After you receive your phone or SIM, call 1-800-378-1684 to transfer your phone number from another company to SafeLink. Your current phone number must be active with your current service provider before you can port it to SafeLink.
How do I check my enrollment status?
In order to check your application status, go to Safelink's official website and follow the below steps: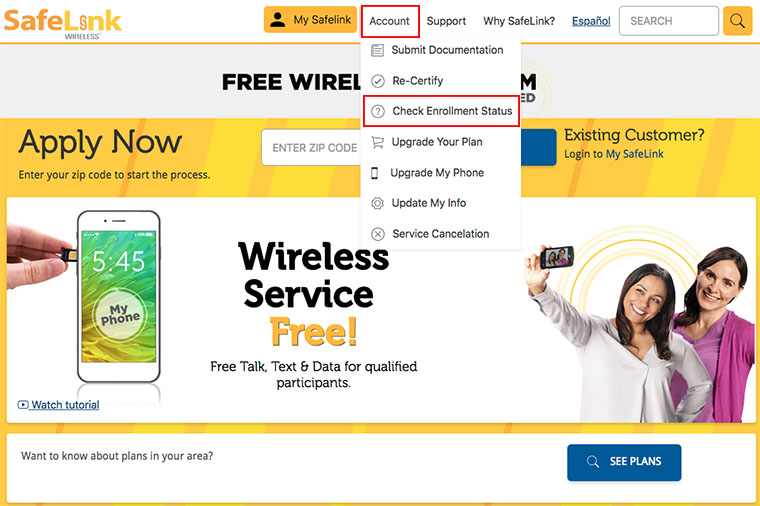 Firstly, click on Account
Then, choose Check Enrollment Status
In this step, you will need to enter your enrollment ID number and the last 4 digits of your SSN.
In case you don't remember your enrolment ID, click Forgot your Enrollment ID and follow the next steps.
Final Words
In conclusion, Safelink Wireless offers free Android phones and free services for qualifying customers. Before applying for Safelink free phone, you can refer to the Safelink Wireless reviews. In case you want to switch to another provider with better free phones, click the button below.
Related posts: