When it comes to Lifeline and ACP programs, people will probably think of providers of free government phones. One of them is NewPhone Wireless. This provider gets many good reviews about its service and features. Checking status online is one of the important features of NewPhone Wireless. In this post, let's check out the NewPhone Wireless check status. 
About NewPhone Wireless Service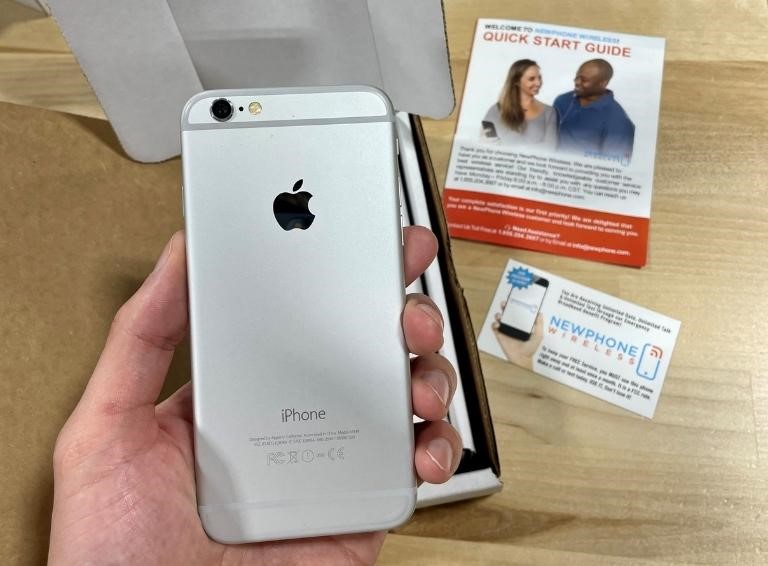 NewPhone Wireless is one of America's leading providers of Lifeline and Affordable Connectivity Program services. The company provides wireless services and free cell phones to low-income families and other households through the Lifeline government assistance program and the Affordable Connectivity Program. These programs aim to help low-income families and other households that are qualified for federal assistance programs. 
NewPhone Wireless offers numerous benefits valued at $750 a year. The immediate benefits include:
A free 4G/5G LTE smartphone. Expect to receive a premium device, such as iPhone 6s, Samsung Galaxy S7, or another similarly great smartphone. Note: Only customers registered with NewPhone can receive this benefit.
Unlimited monthly talk and text.
Unlimited monthly data.
Benefits of NewPhone Wireless Check Status
Your eligibility for the Lifeline and ACP government help programs will be verified through a number of procedures as part of the application process. Customers would benefit from knowing where their applications are in the process and whether any further necessary information. As a consequence, NewPhone Wireless provides its consumers with a check status feature to increase their convenience. This feature allows you to: 
Quickly see where your application currently is within the entire process.
Interact through a user-friendly interface.
Track the status of your order by using your email, Zip code, and SSN.
How to Check Status on NewPhone Wireless
To check the status of your NewPhone Wireless application, simply follow these easy steps below:
Step 1: Head to the NewPhone Wireless website at www.newphone.com.  
Step 2: Choose My Service > Check Status or you can directly go to this link by clicking: https://newphone.com/check-status.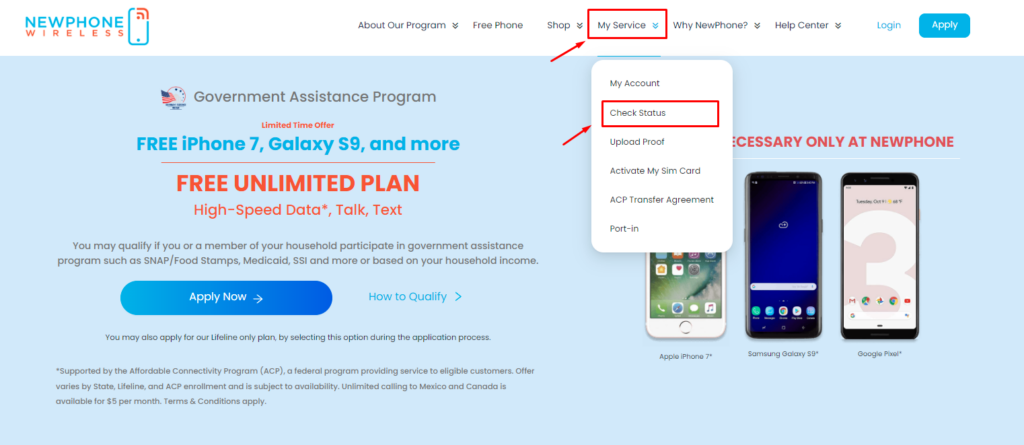 Step 3: Enter the email address you used while applying, your Zip code, and your SSN. Please note that the information you enter needs to be precisely the same as the information you used to apply.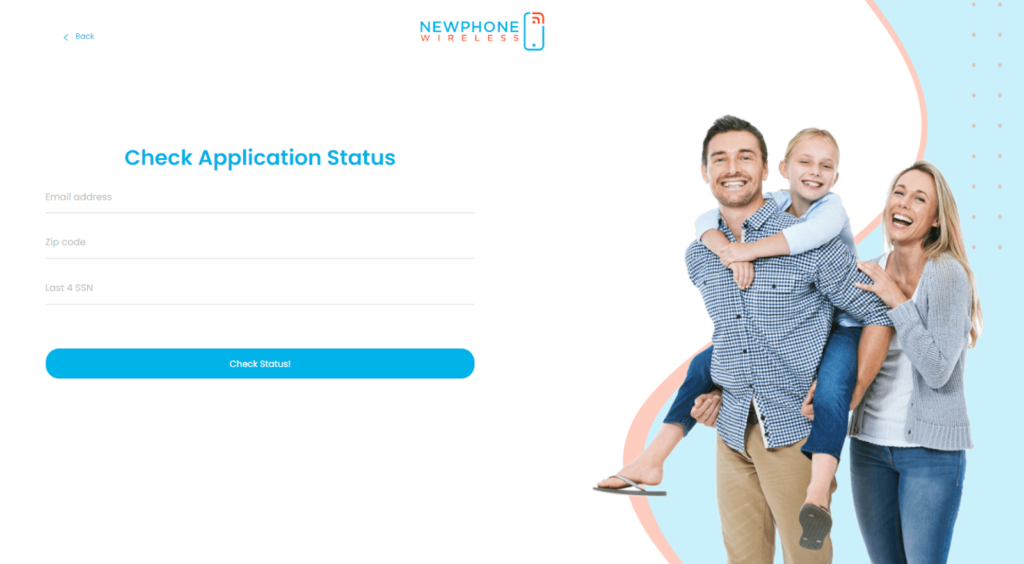 You will then be sent to the Application Status screen, where you can quickly verify the status of your application and any suggested actions that might be required.
Application Statuses on NewPhone Wireless That You Need to Know
When checking the status of your NewPhone Wireless application, you may see the following status options:
Completion: Your application has been successfully reviewed. After that, NewPhone will send it to the National Lifeline Accountability Database (NLAD) for an additional eligibility check.
Reject: Your application was turned down for a number of reasons, including a dearth of supporting documentation, a lack of supporting papers, and indistinct photos, among others. Your eligibility documentation will then be reviewed again, and you will be requested to re-upload it.
If the information you submitted is incomplete, your application may be denied by the National Verifier. You will need to resubmit proof to NLAD for extra scrutiny in this circumstance.
Approved: Once you have received approval, if you would like to change your address, you can directly call NewPhone Wireless' customer support line at +1 (855) 655-3097.
Phone Shipping: Your order will ship within 7-10 business days after the approval.
Final Words
NewPhone Wireless is a well-known service provider and one of the country's major Lifeline and Affordable Connectivity Program providers. To optimize the service experience for customers, they have provided a NewPhone Wireless check status feature right on their website. Check your Lifeline or ACP application status on NewPhone Wireless now!  
Related posts: