Cintex Wireless is a proud Lifeline and Affordable Connectivity Program (ACP) provider dedicated to offering free and open internet to as many people as possible. They are also dedicated to providing exceptional customer service. With the simple online application process, Cintex will bring the best convenience to the customers. In this post, let's check out all you need to know about Cintex Wireless application.  
About Cintex Wireless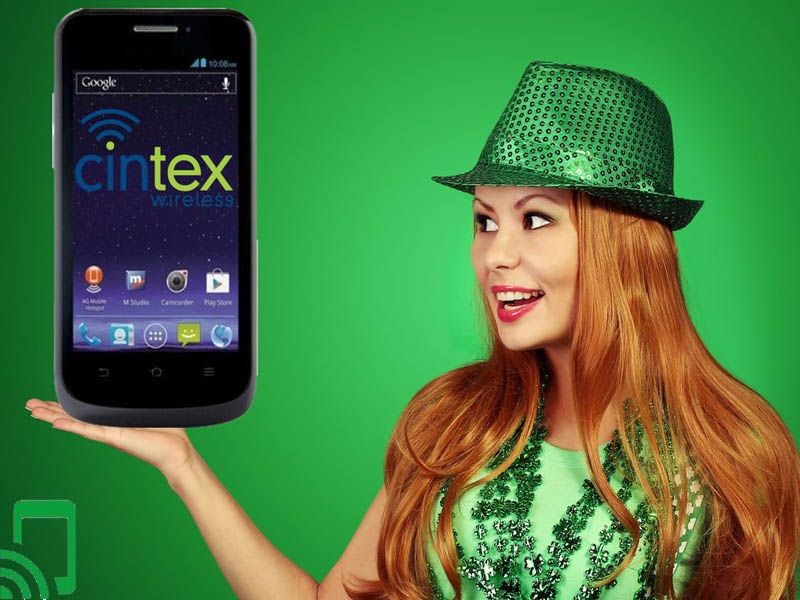 Cintex is one of the largest Lifeline Government Assistant providers. At the same time, this company is the national top provider of the Affordable Connectivity Program (ACP) benefit. 
Cintex Wireless is also one of the few Lifeline and ACP free government phone carriers that offers a free smartphone to low-income Cintex Wireless customers. Furthermore, every month, it gives fantastic unlimited free voice minutes and unlimited messaging options. In the end, it might be one of the finest deals for people applying for the Lifeline and ACP programs. 
Read more: Cintex Wireless Reviews: Reliable for Free Government Phones or Not
Cintex Wireless Eligibility
As a stipulation of the Lifeline program, in order to qualify for the free government phone, you must either have an income of 135% or below of the Federal Poverty Guidelines (below 200% for ACP eligibility). Or, if you or someone in your household participates in any one of the following government assistance programs: 
Federal Public Housing Assistance (Section 8 Housing)
Medicaid
Supplemental Nutrition Assistance Program (SNAP), formerly known as Food Stamps
Supplemental Security Income (SSI)
Tribal Programs (and live on federally-recognized Tribal lands)
Veterans Pension and Survivors Benefit
Benefits of Applying Cintex Wireless Lifeline and ACP
With the Cintex Lifeline and Affordable Connectivity program (ACP) benefit, customers can get several necessary services. Here are some facilities described below.
Cintex Free smartphones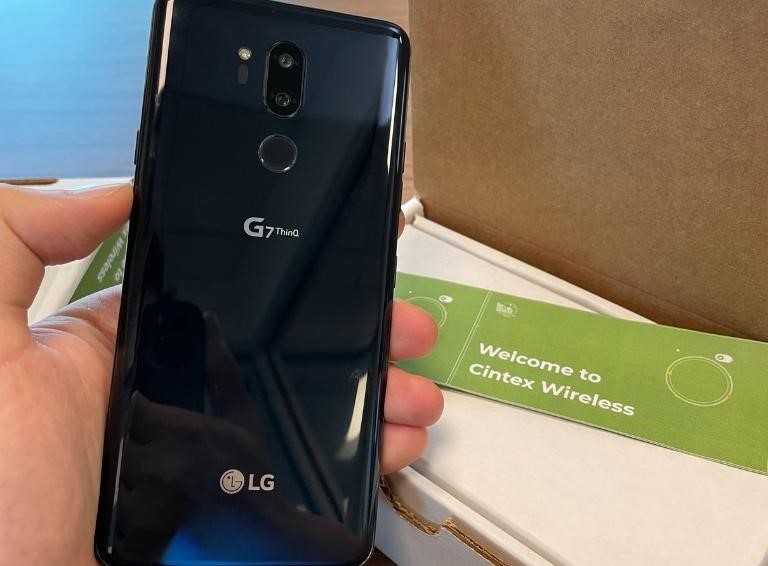 Through this promotion, Cintex Wireless offers free 4G/5G devices as well as unlimited data. Each non-transferable discount program is limited to one household by the FCC. A Cintex Wireless participant may be eligible for a free smartphone from any of the following brands: Apple, Samsung, Motorola, LG, or others.
Some smartphone models from Cintex:
Apple iPhone 7
Apple iPhone 6s
Samsung Galaxy S8
LG G7 thinQ
Google Pixel 4
Check out: Top 5 Cintex Wireless Free Government Phone and How to Apply  
Cintex Free Unlimited data
Individuals who qualify can acquire an infinite amount of data to meet their online needs in their daily life. The Lifeline and Affordable Connectivity Program allows a large number of individuals to connect to the internet.
Cintex Free Talk and Text
A qualified family can obtain absolutely free unlimited call and text in addition to unlimited data and a free 4G/5G smartphone. There are no commission fees or costs. This excellent Lifeline and Affordable Connectivity program (ACP) advantage has no monthly fee, allowing clients to stay connected with their colleagues and friends without any trouble. 
What Documents Do You Need to Prepare for Cintex Wireless Application?
In order to apply for Cintex Wireless Lifeline and ACP plan and get a free phone, you will need to provide the following information and copies of the specific documents:
Full legal name
Date of birth
Last 4 digits of your Social Security number (or Tribal identification number)
Address
PARTICIPATION-BASED applicants: submit a document proving that participation – a copy of a member's card or a cover letter issued by the organization.
LOW INCOME-BASED applicants must provide one of the following proofs:
A copy of last year's State or Federal income tax return
Three consecutive months' worth of your most current pay stubs
Social Security benefits statement
Veterans Administration benefits statement
Retirement/Pension benefits statement
Divorce decree or child support document
Unemployment/Workers Compensation benefits statement
Detailed Cintex Wireless Application
To start your Cintex Wireless application, you can follow these steps below: 
Head to

https://cintexwireless.com/

and click on the Apply button.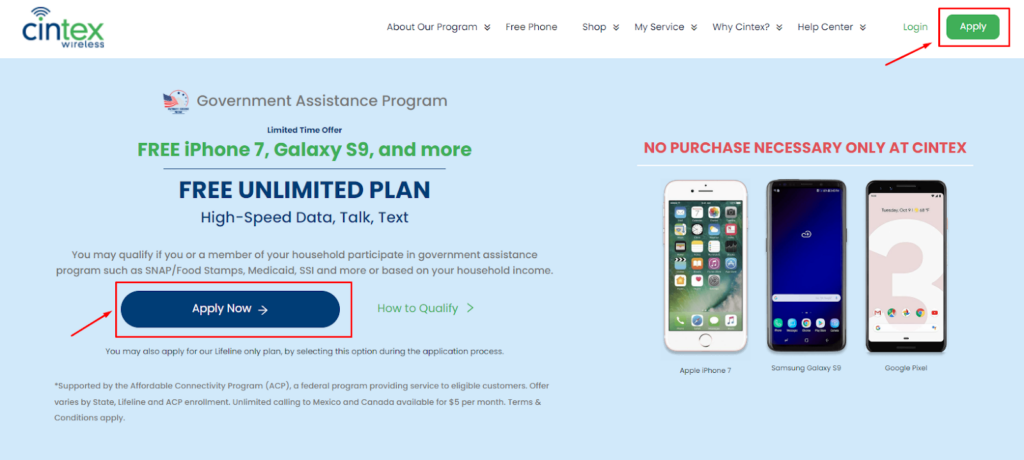 Enter your zip code. You will be moved to the Cintex Wireless plan, click on Apply Now.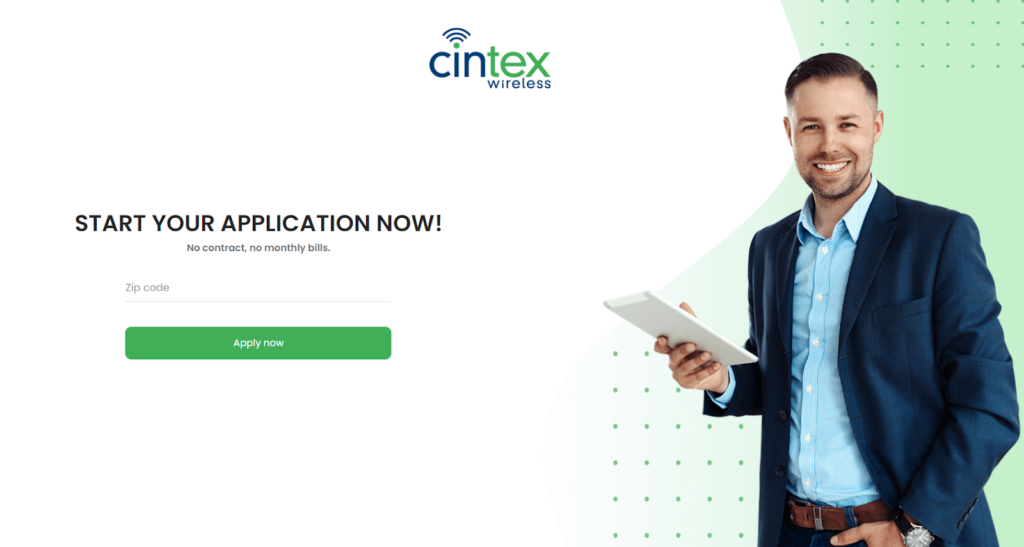 Enter your general information. And click on Continue.
Input your contact information for delivery when you are approved. And move to the next step.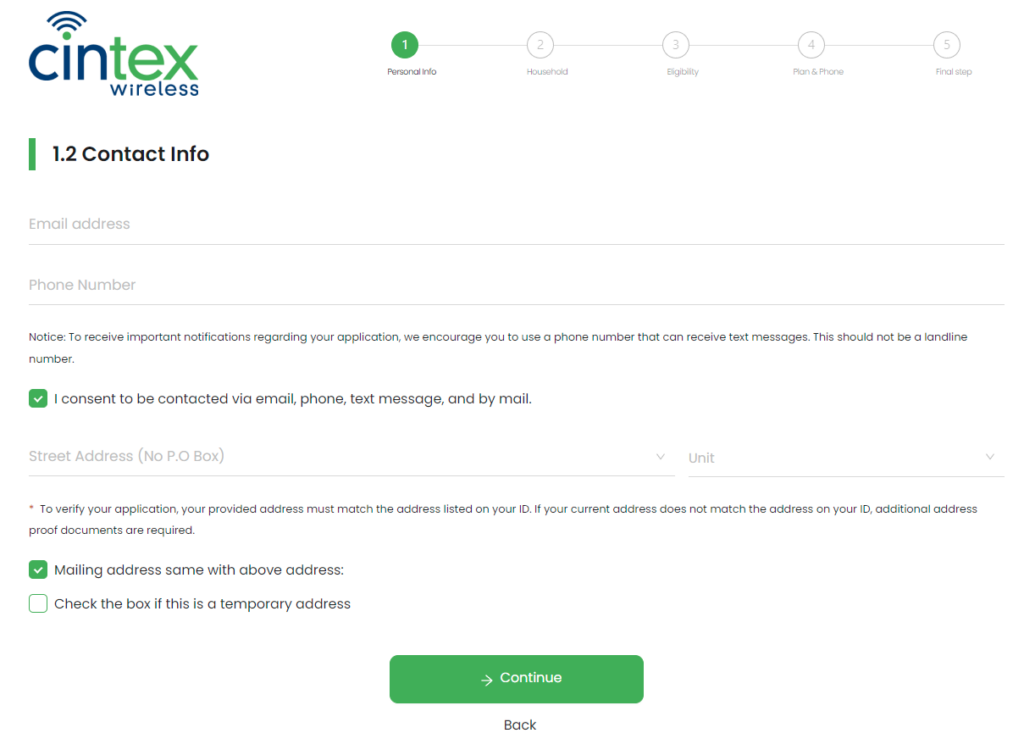 Upload your proof including ID proof, Eligibility proof, and Address proof.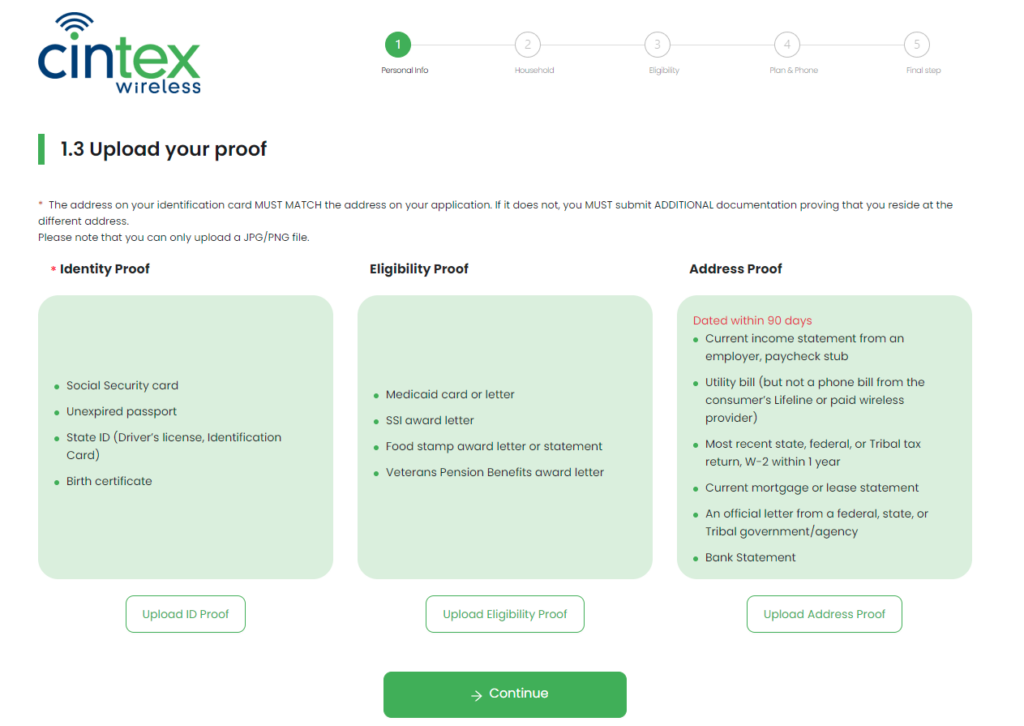 Provide your household information. Then, choose Continue.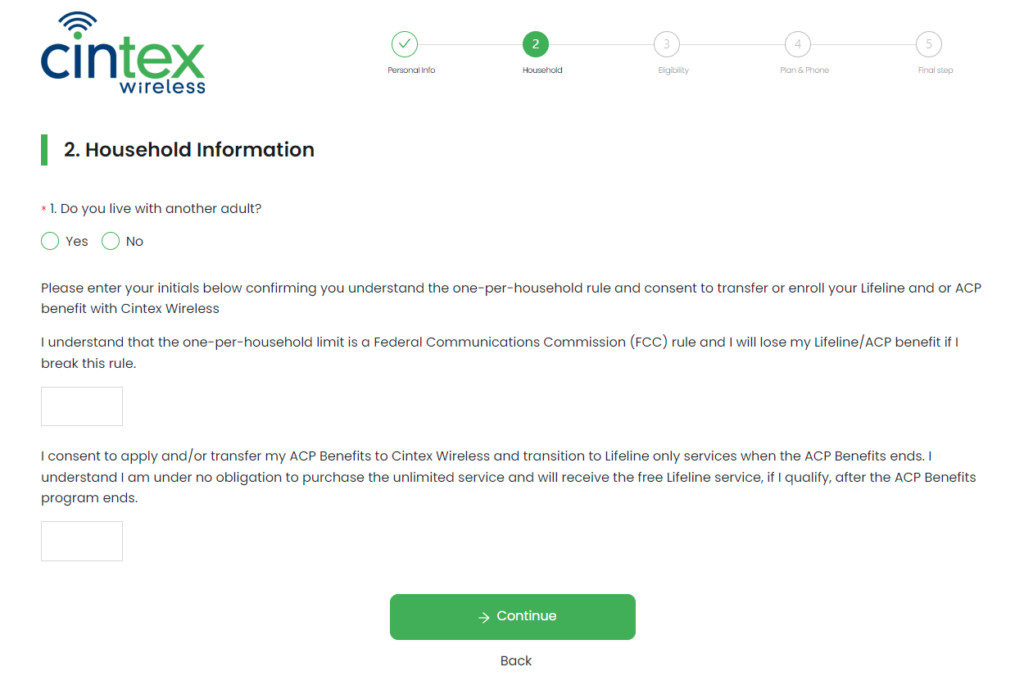 Choose the government program that you are participating to prove your eligibility.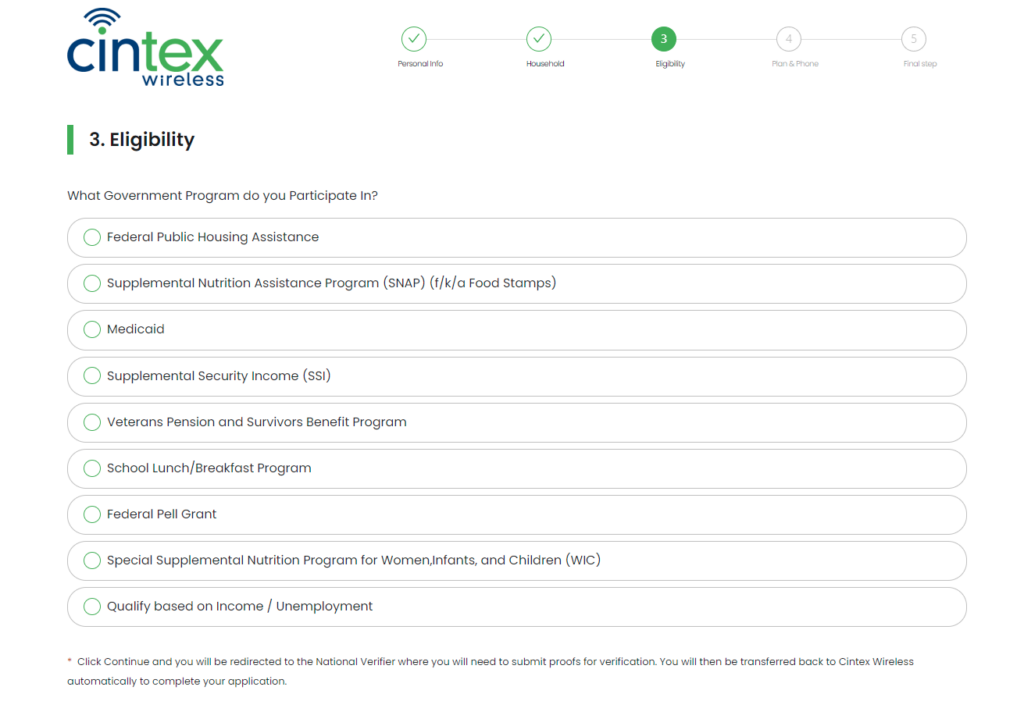 Then, you will be taken to the National Verifier. Here you will need to submit your proof again to the National Verifier. After the approval from the National Verifier, Cintex Wireless will ask for your network and free phone plan.
Choose your free phone and network plan and wait for the approval. After that, your free phone will be delivered in 3-7 business days.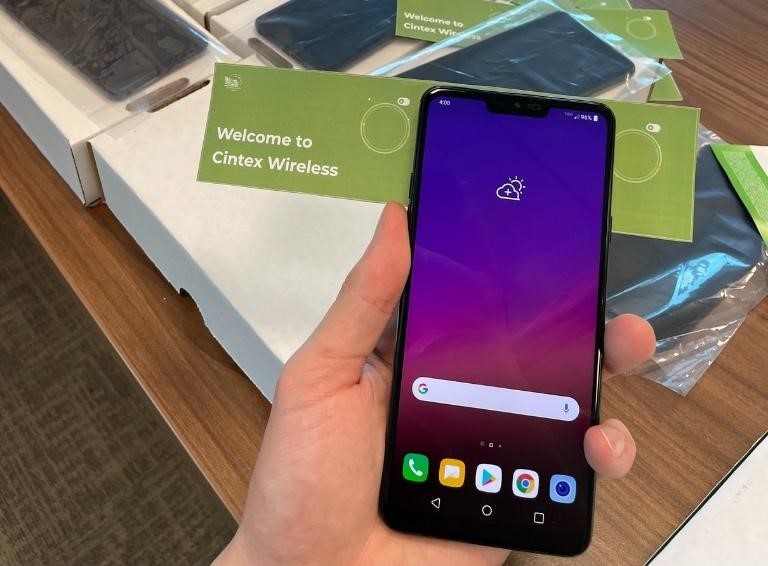 Final Words
Cintex Wireless application is really simple. It can be the shortest way to get a free government phone with free unlimited data from Lifeline and ACP programs. Check your eligibility and head to Cintex Wireless to start your application today.  
Related posts: