Cintex Wireless is one of America's largest and most popular Lifeline and Affordable Connectivity Program providers. Customers who meet the requirements will receive a free monthly subscription that includes unlimited minutes, texts, and data, as well as countrywide coverage and a free 4G LTE smartphone, which includes an iPhone 6. Let's see how to receive a Cintex Wireless iPhone 6 for free.
About Cintex Wireless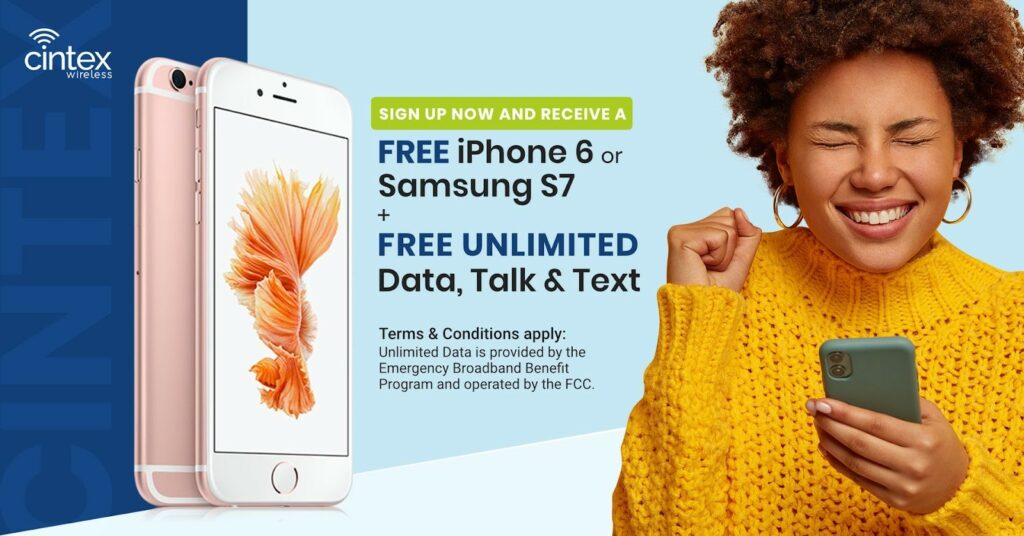 Lifeline and ACP are government assistance programs designed to ensure low-income households have access to basic telecommunication services in order to stay connected to their loved ones, work, education, health providers, and emergency services.
As the goal is to provide 'basic' services, most Lifeline and ACP providers offer 'basic' free phones. Most providers offer entry-level to mid-range Android smartphones to their eligible customers. Cintex Wireless, on the other hand, offers its eligible customers several high-quality smartphones. In addition, Cintex is the few providers that also offer Apple iPhones completely free of charge. iPhone 6 is one of the plan options of Cintex Wireless.  
Why Should You Choose Cintex Wireless?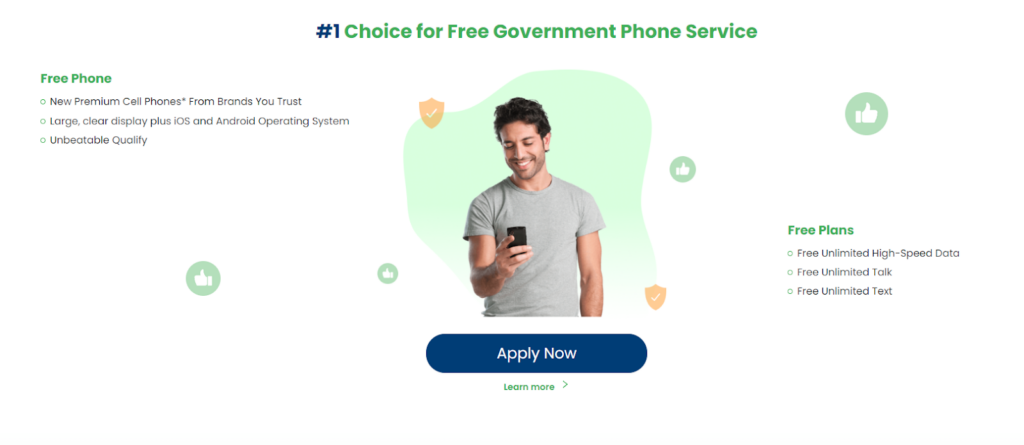 Cintex Wireless is a great option for households eligible for Lifeline and ACP programs. Aside from offering free plans, users can also expect to receive a free device. 
They also do not tie you down with any contracts and promise no hidden fees, no credit checks, and no bills. They also make the application process and onboarding very simple. 
On top of that, Cintex Wireless offers great coverage and very kind and supportive customer service. 
Read more: Cintex Wireless Reviews: Reliable for Free Government Phones or Not  
How to Qualify for a free iPhone 6? 
If you want to get a free iPhone 6, you will have to meet one of the following qualification points: 
LOW INCOME: Every household that has a combined income at 135% of the Federal Poverty Guideline or below is eligible.  
PARTICIPATION in a government-supported program for a single household member. Here is a list of programs: 
Supplemental Nutrition Assistance Program (SNAP)
Medicaid
Supplemental Security Income (SSI)
Federal Public Housing Assistance (FPHA)
Veterans Pension or Survivors Pension
Bureau of Indian Affairs (BIA) General Assistance
Tribally-Administered Temporary Assistance for Needy Families (TANF)
Tribal head Start
Food Distribution Program on Indian Reservations
How to Apply for an iPhone 6 on Cintex Wireless?
You can apply directly on Cintex Wireless website by the following steps:
Step 1: Visit the Cintex Wireless website to start your enrollment process. Find the Apply button.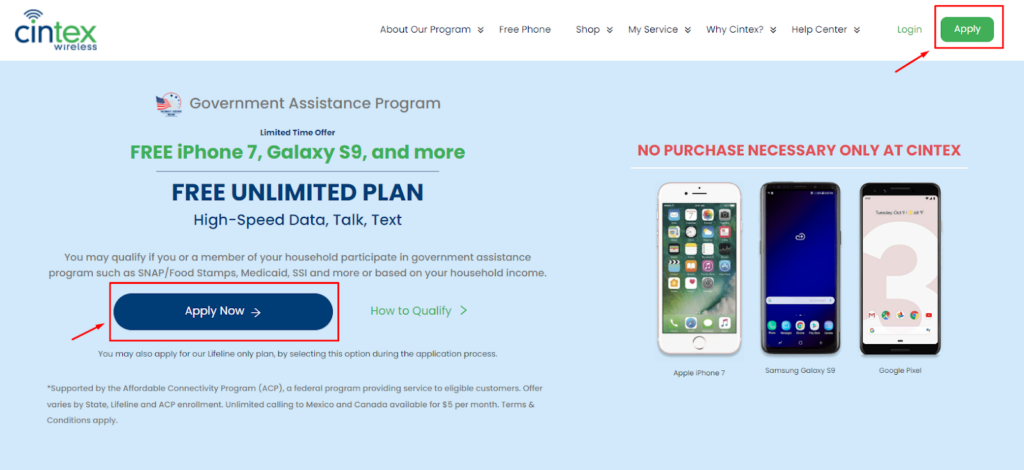 Step 2: Enter your zip code and fill out the information form providing all the required pieces of information. Some of the required information to register for the Lifeline and Affordable Connectivity program (ACP) are:
Personal Information or ID
Supporting Certificates to prove the eligibility for Lifeline and the Affordable Connectivity program (ACP) benefit.
Step 3: For verification, these documents will be sent to the National Verifier Server. The National Verifier is under the supervision of the USAC, and the information you supply will not be shared with anyone else.
Step 4: After the approval from the National Verifier, Cintex Wireless will ask for your network plan and a free phone. Here you can choose your iPhone 6. 
Read more: How to Get a Cintex Wireless Free iPhone 
What Will You Receive When Apply for A Cintex Wireless iPhone 6?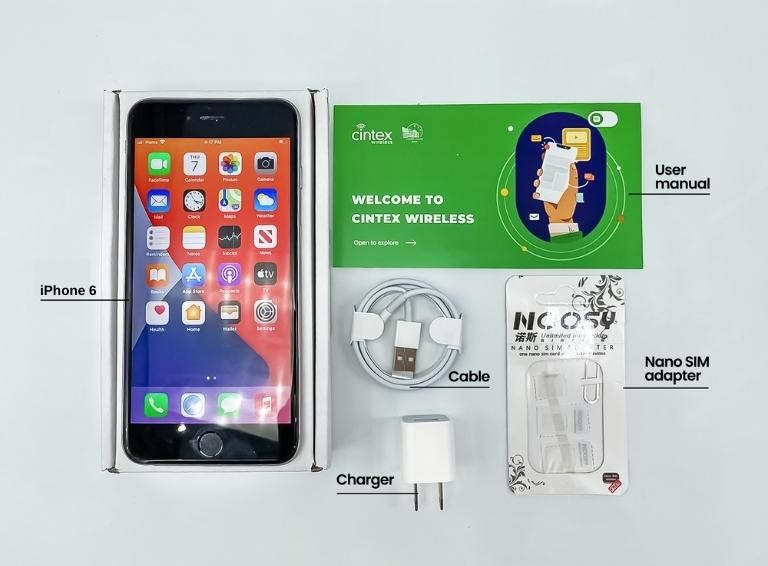 When you apply at Cintex Wireless, you will receive a free package that includes an iPhone 6, charger, and SIM card with a free data plan. This package will be delivered to you completely free of charge; you will not need to pay any extra fees.
Final Words
iPhone 6 is a good phone that meets all the basic needs today. This phone is especially suitable for the elderly and children, who have many opportunities to apply for government support programs such as Lifeline and ACP. If you or your household member are eligible for these programs, don't miss your opportunity to get a free Cintex Wireless iPhone 6.   
Related posts: