The U.S. government's Lifeline and ACP programs assist low-income individuals and those who receive government subsidies by providing discounts on phone bill payments and even free mobile phones. Florida residents can take advantage of these programs and save money on their home phone or cell bill. Let's find out everything about free government phones in Florida.
Government Benefits in Florida
Even though the poverty threshold is one of the requirements for the Lifeline and ACP programs, Florida has a large population of people who fall below it. As a result, in addition to getting a phone for free, one may also get a monthly mobile plan at a discounted cost. Additionally, Florida has a program called Florida KidCare that allows anybody under the age of 19 to apply for coverage.
Next, individuals must meet certain eligibility requirements in order to qualify for the Lifeline and Affordable Connectivity Program. Floridians can qualify through their income or through participation in specific government assistance programs.
How to Qualify for a Free Government Phone in Florida?
You are eligible if you receive benefits from any of these programs in Florida:
Supplemental Nutrition Assistance Program (Food Stamps or SNAP)
Medicaid
Supplemental Security Income (SSI)
Federal Public Housing Assistance (Section 8)
Veterans Pension and Survivor's Benefit.
Bureau of Indian Affairs General Assistance (BIA)
Tribally Administered Temporary Assistance for Needy Families (Tribal TANF)
Tribal Head Start (only those households meeting its income qualifying standard)
Food Distribution Program on Indian Reservations (FDPIR)
Free government smartphones are offered as a part of the Lifeline and Affordable Connectivity Program (ACP). You can qualify for the ACP program if your total household income is at or under 200% of the Federal Poverty Guidelines.
Which Providers Offer Free Government Phone in Florida?
AirTalk Wireless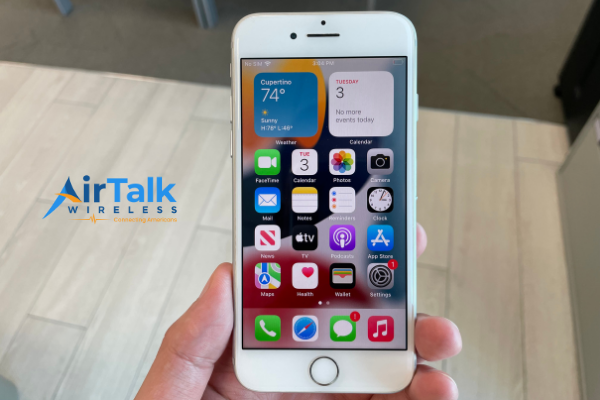 AirTalk Wireless is one of the most popular Lifeline & ACP service providers in the United States. AirTalk Wireless is powered by AirVoice, an FCC-licensed Eligible Telecommunication Carrier (ETC) that delivers services to eligible consumers in Florida and across the nation.
Furthermore, AirTalk Wireless offers service on one of the largest and most dependable networks in the country, one that covers over 99 percent of the U.S. With this in mind, residents in Florida and the rest of the nation can trust in AirTalk to provide unmatched service. 
Cintex Wireless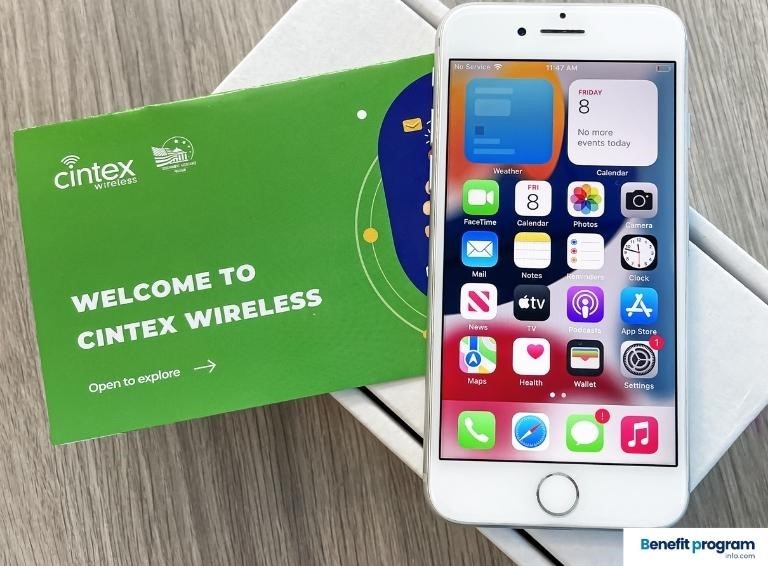 One of the top, fastest-growing Lifeline and ACP providers in the country is Cintex Wireless. Qualifying Florida residents can receive FREE monthly mobile service with a free smartphone as a part of the Lifeline and ACP programs. This service includes unlimited texts, unlimited minutes, and 8 GB of high-speed data each month. Meanwhile, you'll get access to unlimited text and photo messaging throughout the month as well as 911 emergency access, as a result allowing you to stay connected to essential services. 
There is no need to look any further if you're seeking a dependable, free monthly phone plan, as Cintex is pleased to provide these fantastic benefits with no monthly bills, no hidden fees, and no credit checks.
How to Get a Free Government Phone in Florida?
To apply for a free smartphone, simply follow these simple steps:
Choose your provider: You can receive free internet service from a

Lifeline or Affordable Connectivity Program (ACP) provider

.
Fill out your application: After selecting your preferred provider, visit their official website and complete an application.
Get approved: After applying, it will be reviewed and approved by the National Verifier. Then, your service provider will inform you of your application status. Once approved, your free smartphone will be shipped to you.
Get Your Free Government Phone in Florida Today!
In conclusion, Florida is one of many states that benefits from the Lifeline and ACP programs. Through Lifeline and ACP services, you can obtain a free government phone and free unlimited monthly service from the service providers mentioned above. Lifeline and ACP benefits are limited to one per household. Select your provider and apply today!
Related posts: