Residents of South Carolina are frequently unable to afford connectivity services and devices as a result of the state's high poverty rates. Thankfully, qualifying South Carolina residents can receive a free smartphone and free unlimited monthly service from Lifeline and ACP providers. Keep reading to know where to get a free government phone in South Carolina!
Which Programs Provide a Free Government Phone in South Carolina?
Residents of South Carolina who are qualified for the Lifeline and Affordable Connectivity Program (ACP) will receive a free government phone.
Lifeline is a government-funded program that assists low-income people in affording monthly phone service.
The Affordable Connectivity Program, which superseded the Emergency Broadband Benefit program, is a new government program. This initiative attempts to make broadband internet services more accessible to low-income families.

These government benefit programs give users free monthly mobile and internet services, but they do not directly offer free phones. However, there are many FCC-licensed providers of these programs go above and above to give qualified clients a free 4G/5G smartphone to go along with their free unlimited monthly mobile phone plan.
How to Be Eligible for Free Government Phone in South Carolina?
Income-Based Eligibility
Individuals in South Carolina can qualify to receive a free smartphone if their total household income is at or below 200% of the Federal Poverty Guidelines.  
Government Program-Based Eligibility
South Carolina citizens can also qualify for a free phone call from AirTalk by participating in one of the following federal assistance programs:
Food Stamps or SNAP
Medicaid
Supplemental Security Income (SSI)
Federal Public Housing Assistance (Section 8 Housing)
Veterans Pension and Survivor's Benefit.
Bureau of Indian Affairs General Assistance (BIA)
Tribally Administered Temporary Assistance for Needy Families (Tribal TAN
Tribal Head Start (only those households meeting its income qualifying standard)
Food Distribution Program on Indian Reservations (FDPIR)
Top Providers Offer Free Government Phone in South Carolina
AirTalk Wireless

AirTalk Wireless is one of America's most popular Lifeline and ACP service providers. It is brought to you by AirVoice, an FCC-licensed Eligible Telecommunication Carrier (ETC) that serves eligible customers in South Carolina and across the country. 
Furthermore, AirTalk Wireless has one of the largest and most dependable networks in the United States, spanning more than 99 percent of the country. As a result, AirTalk is sure to give residents of South Carolina and other parts of the country unrivaled service.
Assurance Wireless

Assurance Wireless, according to this firm, offers low-income citizens in over 40 states a free smartphone and monthly phone subscription. Affordable-cost plans with extra minutes and data are also available, as are low international rates to more than 200 destinations.
Assurance Wireless is a federal government-run Lifeline Assistance program. It's also a component of the Affordably Connected Program (ACP). These initiatives were intended to give qualified South Carolina households a discount on internet service so that they may stay connected to employment, crucial healthcare services, and virtual courses.
Cintex Wireless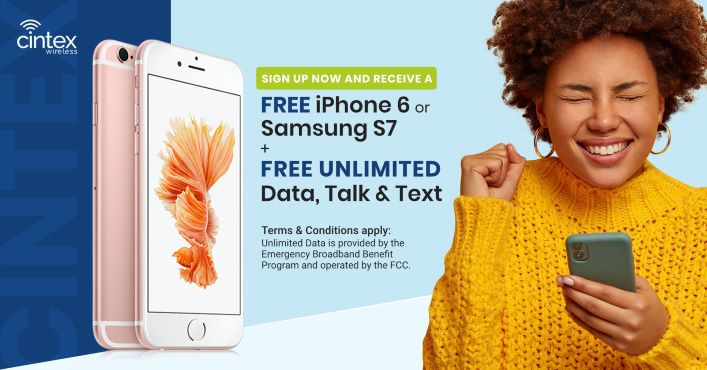 Cintex Wireless is another of the country's fastest-growing Lifeline Assistance providers. Qualifying Cintex users will receive FREE monthly mobile phone service with unlimited texts and minutes, as well as 8 GB of high-speed data and a free phone as a Lifeline subscriber providing ACP in South Carolina. You'll also get unlimited text and photo messaging, as well as emergency 911 access, for the duration of the month. 
If you are looking for a reliable, free monthly phone plan in South Carolina – look no further, as Cintex proudly offers this great deal with no monthly bills, no contracts, no credit checks, and no hidden fees.
enTouch Wireless
enTouch Wireless is a mobile virtual network operator on the Verizon network (MVNO). Aside from that, this carrier provides a wide range of mobile plans, high-quality cellular equipment, and Lifeline program benefits. If you are looking for a free government phone in South Carolina, enTouch Wireless will be one of your best options.
Final Words
Residents of South California who require a free phone from the government can apply for one from one of the numerous firms that provide South Carolina Lifeline and ACP services. Furthermore, the carriers differ based on the number of customers, the number of free phones distributed in South Carolina, the number of free texts, minutes, and data, and so on. If they provide service in your state, you can enroll for your benefits through any of the Lifeline wireless participants.