Customers who meet certain criteria can receive free phones and services from Cintex Wireless. They work along with LifeLine and the Affordable Connectivity Program to provide phone service to low-income people and families in the US. You may get modern, high-quality phones from Cintex Wireless. Let's check out the top 5 Cintex Wireless free phones and how to qualify and apply.
How to Qualify for Cintex Wireless Free Phones?

Not every people can receive a free phone from Cintex Wireless. You must meet one, both, or all of their eligibility requirements in order to acquire these phones. It's important to remember that these regulations differ from state to state. The eligibility for Cintex Wireless' free phone Lifeline and ACP programs is displayed below.
Your quality if your cumulative household income is equal to or below 135% of the Federal Poverty Guidelines (200% for ACP).
You qualify if you participate in any federal aid program. Some of these programs are:
The supplemental nutrition assistance program
Medicaid
Federal public housing assistance/ section 8
Supplemental security income
Veteran's pension and survivors pension program.
Head start
Tribally administered temporary assistance for needy families
Bureau of federally recognized tribal lands.
How to Apply for Cintex Wireless Free Phones?
Cintex Wireless has a simple process of application: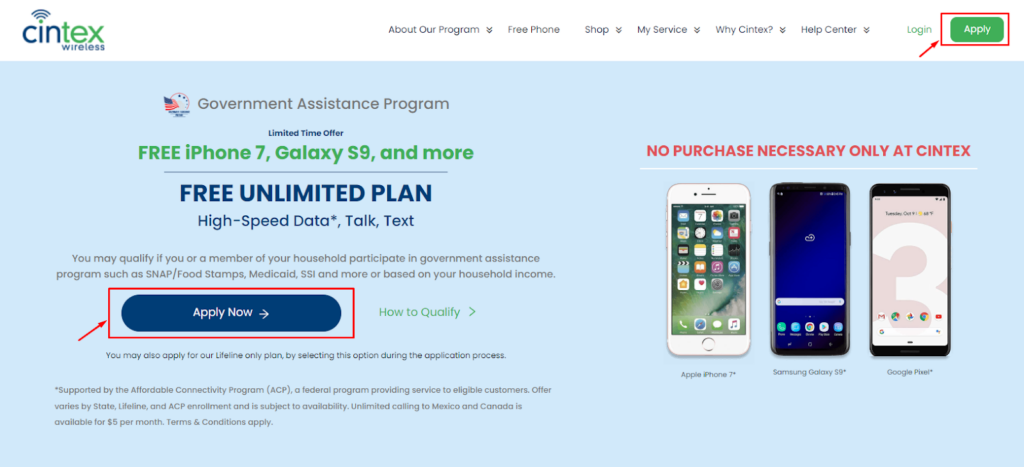 At this step, you should enter your Zip code and fill in your name, date of birth, contact information, and address and click on ''Next''
Then, you should select your household and prove eligibility by attaching the necessary documents. After, select a plan and phone, preview your information and finalize your application.
Read more: Cintex Wireless Application: All You Need to Know
Top 5 Cintex Wireless Free Phones
Below are the top 5 Cintex Wireless free phones that you can receive from Cintex Wireless.
Samsung Galaxy S9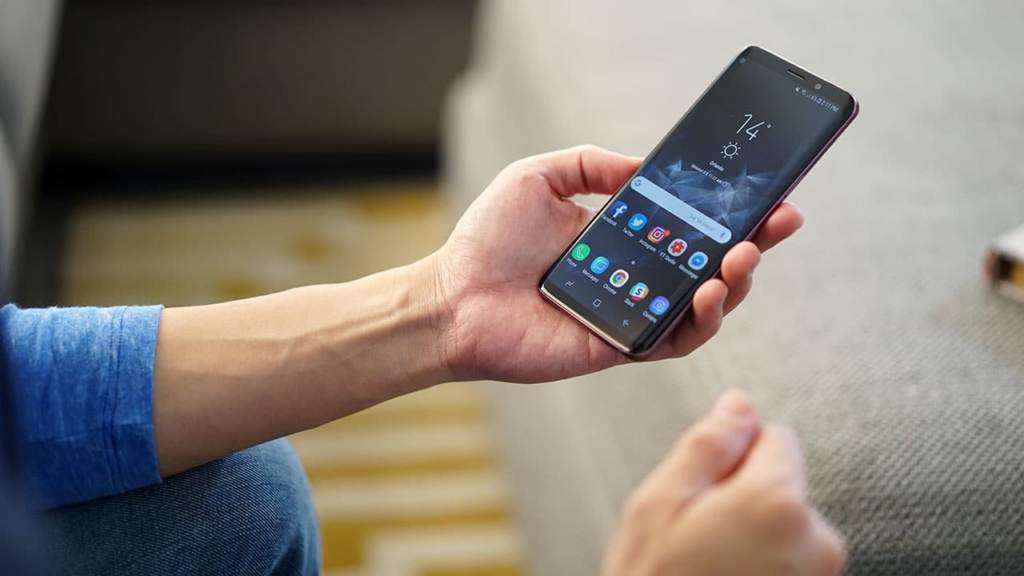 Samsung's top smartphone for 2018 is the Galaxy S9. A sizable 5.8-inch Super AMOLED with an 84 percent screen-to-body ratio is located at the front. A powerful Snapdragon 845 CPU, 4GB of RAM, up to 256GB of storage, and a 3000mAh battery are all housed inside the S9. The S9 also includes Dolby Atmos virtual surround sound and Intelligent Scan face recognition. A 12MP f/1.5 module with OIS and super slow-motion video recording contributes to the excellent camera performance. There are 5 hues available, including the brand-new Sunrise Gold. It's one of the top Cintex Wireless free phones that you can get.
Samsung Galaxy S8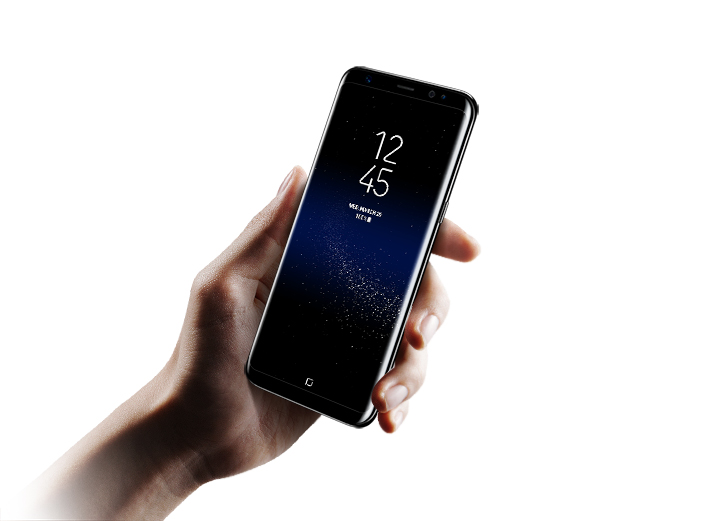 Along with its larger sibling, the Samsung Galaxy S8 was unveiled in March 2017. These three phones made up Samsung's 2017 flagship lineup. The Galaxy S8 launched with an octa-core Qualcomm Snapdragon 835 chipset and 4GB of RAM, and it is still competitive today after many years. The S8 was the first Samsung flagship to be launched without physical navigation buttons in addition to the customary spec upgrades. The S8 has a larger aspect ratio screen that makes room for on-screen Android navigation buttons in order to accommodate this cosmetic overhaul. This 5.8-inch Super AMOLED features a staggering 572ppi resolution of 2960×1440.
Apple iPhone 7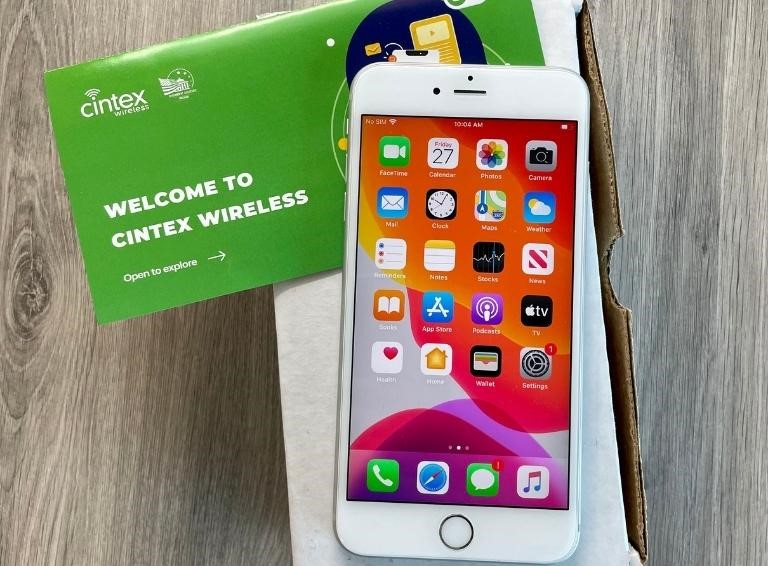 The iPhone 7 was first made available by Apple in September 2016. This device offers additional color options such as matte black and glossy jet black while maintaining the same basic design as the iPhone 6. The iPhone 7 sported a 12MP camera on the rear that could capture slow-motion films in 1080p or 720p, as well as 4k at 30FPS, 1080p at 30 or 60FPS, and the Apple A10 Fusion CPU. It also offered storage options of 32GB, 128GB, or 256GB. From a physical button to a capacitive button, the iPhone 7 fingerprint sensor was changed. Additionally, the iPhone 7 was the first model to do without a 3.5mm headphone connector.
There are not so many providers offering iPhone in their Lifeline and ACP plans. Thus, don't miss your chance to get a free iPhone 7 from Cintex Wireless.
Google Pixel 3XL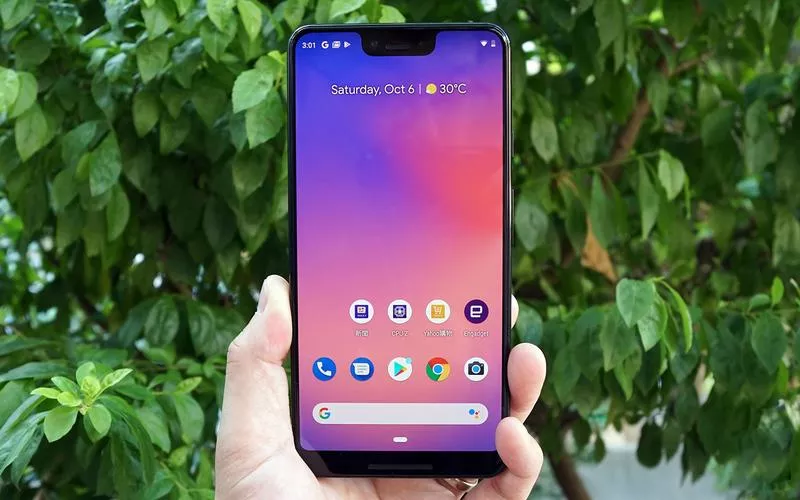 Along with the smaller Pixel 3, the larger Pixel 3 XL was introduced in October 2018. The 6.3-inch QHD+ OLED on the Pixel 3 XL launched with Android 9 Pie and HDR capability. The Pixel 3 XL is available in three colors: Just Black, Clearly White, and Not Pink. It also has a 3430 mAh battery with fast wireless charging, a soft-touch glass back, Active Edge for easy access to the Google Assistant, and water resistance. The Pixel 3 XL sports a Snapdragon 845 engine, 4GB of RAM, up to 128GB of internal storage, and a 12.2MP dual-pixel camera configuration on the back with an 8MP wide-angle and an 8MP regular-angle camera on the front.
Google Pixel is also a famous smartphone brand that Cintex Wireless offers. If you are looking for a good Android device for free, apply now on Cintex Wireless.
Samsung Note 8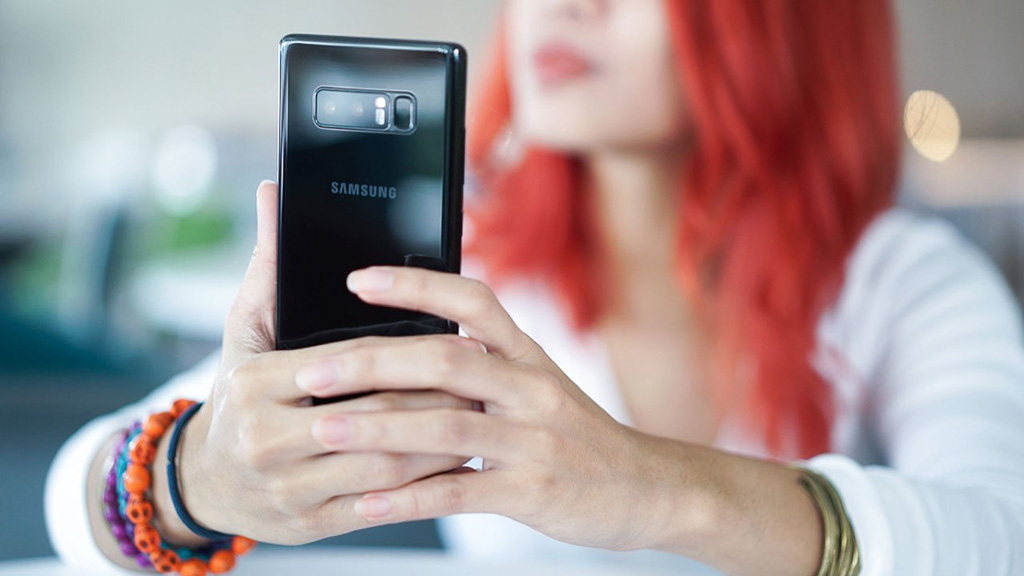 In September 2017, Samsung unveiled the Galaxy Note 8. It has a 3300mAh battery, an octa-core Snapdragon 835 CPU, a high-resolution 6.3-inch Super AMOLED display, 6GB of RAM, and up to 256 GB of internal storage. Thanks to its 12MP wide-angle and 12MP telephoto modules, both with optical image stabilization, the Note8 offers a fantastic photographic experience. Additionally, it has an iris scanner designed specifically for user authentication and IP68 water resistance.
If you are looking for a large-screen device, Samsung Galaxy Note 8 seems to be your proper option for Cintex Wireless free phone.
Get Your Cintex Wireless Free Phones Today!
Above are the top 5 Cintex Wireless free phones and how to qualify and apply for them. There are no additional costs associated with the Cintex service or the shipping of these phones. To receive a free smartphone with free unlimited data, check your eligibility and apply right now on Cintex.
Related posts: