Purchasing a cell phone used to be considered a luxury. However, by moving to a different carrier, you may easily receive one for free. AirTalk Wireless, Cintex Wireless, and NewPhone Wireless are just a few of the cell phone service companies that provide quality smartphones at low pricing (sometimes even for free). Let's check out how to get a free iPhone when you switch to another provider.
What Do You Need to Know Before Switching Lifeline and ACP Carrier?
Before you switch from your current carrier to a new one, there are certain things you should keep in mind and take into consideration.
Eligibility Requirement: Check to see if there are any extra qualifying criteria for the new carrier. Some carriers only operate in a few states in the United States, and only residents of those states are eligible to join up. 
Network Coverage: Before you commit to a carrier for a considerable amount of time, you should definitely check if the carrier's network is available in your area. 
Plans and Pricing: Each Lifeline and ACP supplier will have its own set of plans and costs, so compare them before making a selection. Examine the plans and costs offered by each carrier before deciding on the one that best suits your needs. 
Phone Selection: If you are planning to buy a new phone when you join the new service provider (or to get one for free), it's essential to review their phone selection.  
Mobile Hotspot: Mobile hotspots are included in specific plans, but not all. If having a mobile hotspot is crucial to you, compare all of the plans from all of the providers and select one that includes it. 
Customer Service: Lastly, if anything goes wrong or if you have any questions regarding your phone, the switch, the plan, or anything else, it's also great to be able to contact reliable customer service.  
How to Switch Phone Carriers?
Nowadays, switching Lifeline and ACP carriers is as simple as it gets. All you have to do is to follow the easy steps below.
Step 1: Find a proper Lifeline and ACP provider. Once you find the best match, make sure it offers services in your area and that you have all it takes to get a free iPhone when you switch (if that is what you wish to do).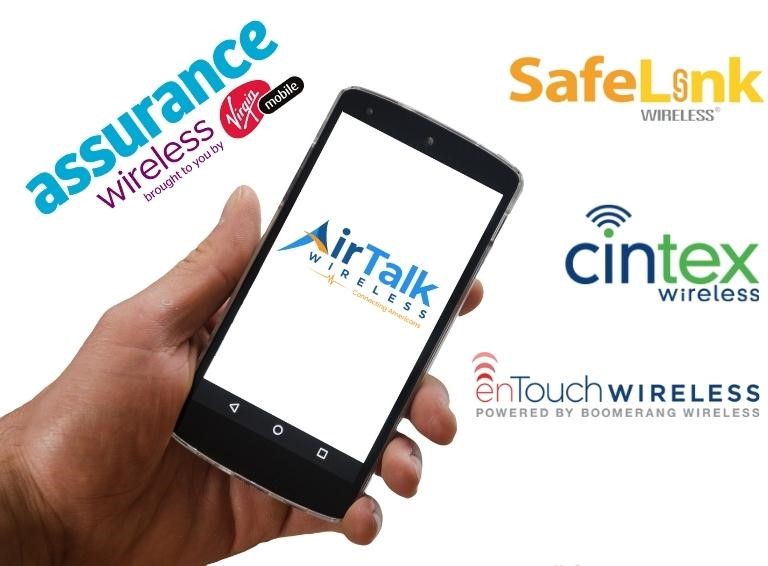 Step 2: When you find a suitable new provider, contact them and tell them you want to subscribe, get a free phone, etc.  
Step 3: When the porting transfer is complete, you will be able to order a new line, purchase a new phone, activate your service, and begin to use your plan. 
Which Providers Give Free iPhones When You Switch?
There are plenty of service providers and carriers that offer free smartphones when you switch. But only some of them also offer free iPhones when you switch. In this section, you can take a look at the best phone companies that offer free iPhones when you switch.
AirTalk Wireless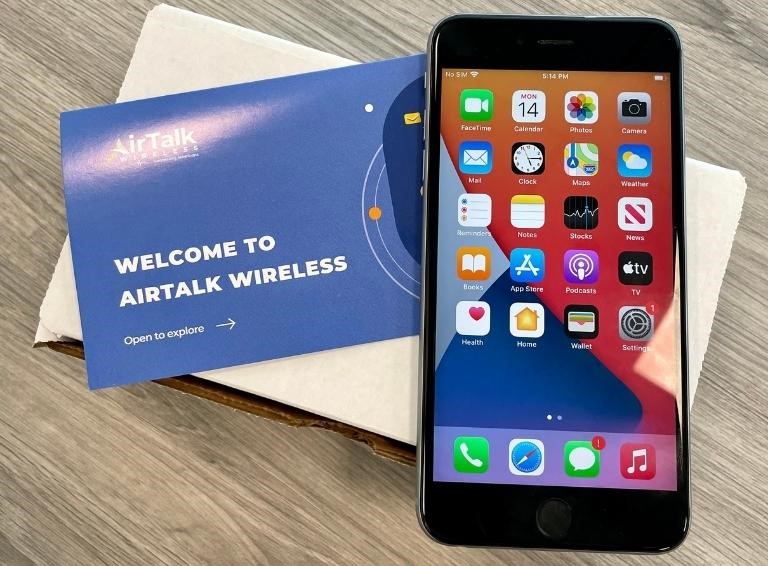 AirTalk Wireless is powered by AirVoice, an FCC-licensed Eligible Telecommunication Carrier (ETC) that offers Lifeline, Affordably Connectivity Programs to eligible consumers. It is one of the largest and most dependable networks in the country. AirTalk is serving more than 99 percent of the population. 
AirTalk Wireless is one of the few Lifeline and ACP providers that offer free iPhones when you switch to them. If you are eligible for Lifeline and ACP, contact AirTalk Wireless to choose your plans with a free iPhone. 
Cintex Wireless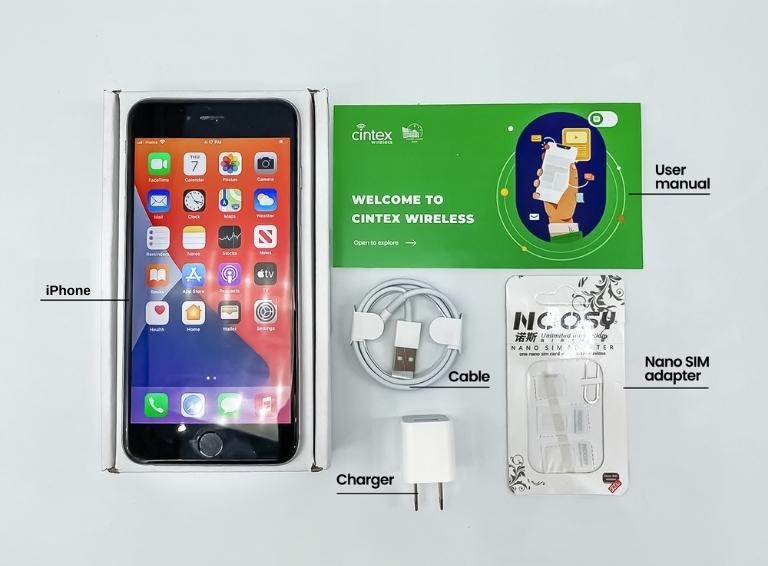 Cintex Wireless is also one of the fastest-growing Lifeline Assistance and ACP providers in the US. Qualifying Cintex customers who sign up for Lifeline will receive a FREE cell phone service with texts, 350 minutes of call time, and 4.5 GB of high-speed internet per month. You'll be able to stay connected throughout the month with unlimited text and photo messaging, emergency 911 access, and more. 
Cintex's plan also includes a free iPhone. Besides, you can also receive free unlimited talk, text, and data if you are eligible for Lifeline and ACP programs.  
Final Words
Lifeline and ACP are 2 programs that support smartphones and telecommunications services for eligible people. The program is distributed through providers. You can easily switch to another Lifeline and ACP provider to get more benefits like free data, free phones, and even a free iPhone.  
Related posts: