The Affordable Connectivity Program (ACP) is a government benefit program that provides discounts on monthly broadband internet access for qualifying customers. Certified wireless carriers may provide eligible customers a one-time device discount on a tablet, laptop, or desktop computer. Some providers do not offer such devices, and instead provide a free phone as a part of the ACP program. Let's check out how to receive an ACP free phone.  
About the ACP 

The Affordable Connectivity Program is a government initiative that provides affordable connected services to low-income families. Administered by the Federal Communications Commission (FCC) and launched on December 31, 2021, it has since helped connect millions of people to the services they need. This is especially important during the COVID-19 pandemic, as many people are now working and learning from home.
Who Is Eligible for the ACP Free Phone?
To receive an ACP free phone, you must be ACP-eligible. You can qualify for the ACP program if you or meet at least one of the following criteria: 
Your annual household income is at or below 200% of the Federal Poverty Guidelines.
You participate in a qualifying government assistance program such as: 
SNAP or Food Stamps 
SSI 
Medicaid 
Federal Public Housing Assistance 
WIC 
Lifeline 
Tribal-specific benefit programs like:

Bureau of Indian Affairs General Assistance 
Tribal TANF 
Food Distribution Program on Indian Reservations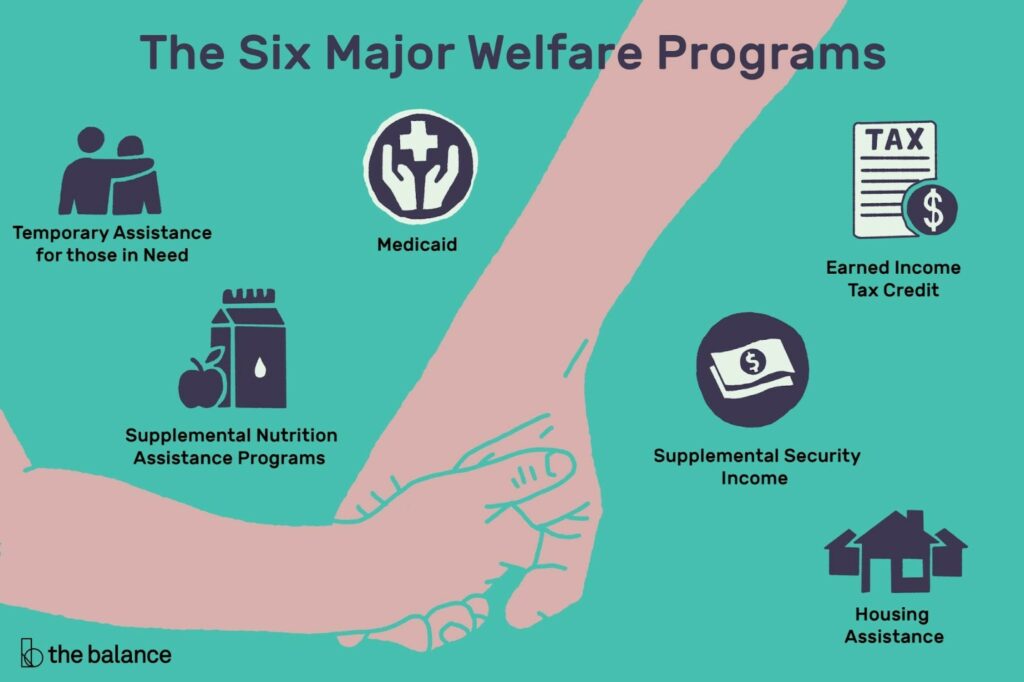 If your child or dependent receives benefits under the free and reduced-price school lunch program or the school breakfast program, including through the USDA Community Eligibility Provision in the 2019-2020 or 2020-2021 school year, you can qualify for the Affordable Connectivity Program.
You can also qualify for the ACP program if you received a Federal Pell Grant during the current award year. 
How to Apply for an ACP Free Phone? 
To apply for an ACP smartphone, simply follow the easy steps below:
Step 1: Make sure you're eligible for the ACP. The ACP qualifying criteria are listed above.
Step 2: Find an ACP provider that offers services and benefits in your state of residence. You can see the complete list of ACP providers by the state at fcc.gov/affordable-connectivity-program-providers.
Please note that certain ACP providers only provide monthly internet service discounts. Furthermore, not all companies that provide discounts on connected devices also provide free phones. For instance, some providers only offer a one-time discount on PCs, laptops, and/or tablets. Check the ACP program benefits offered by ACP providers that have a checkmark next to 'Offering Connected Devices.' For example, you can see in the image below that AirVoice Wireless, Assurance Wireless, and Cintex Wireless all offer a free phone Alabama through the ACP program.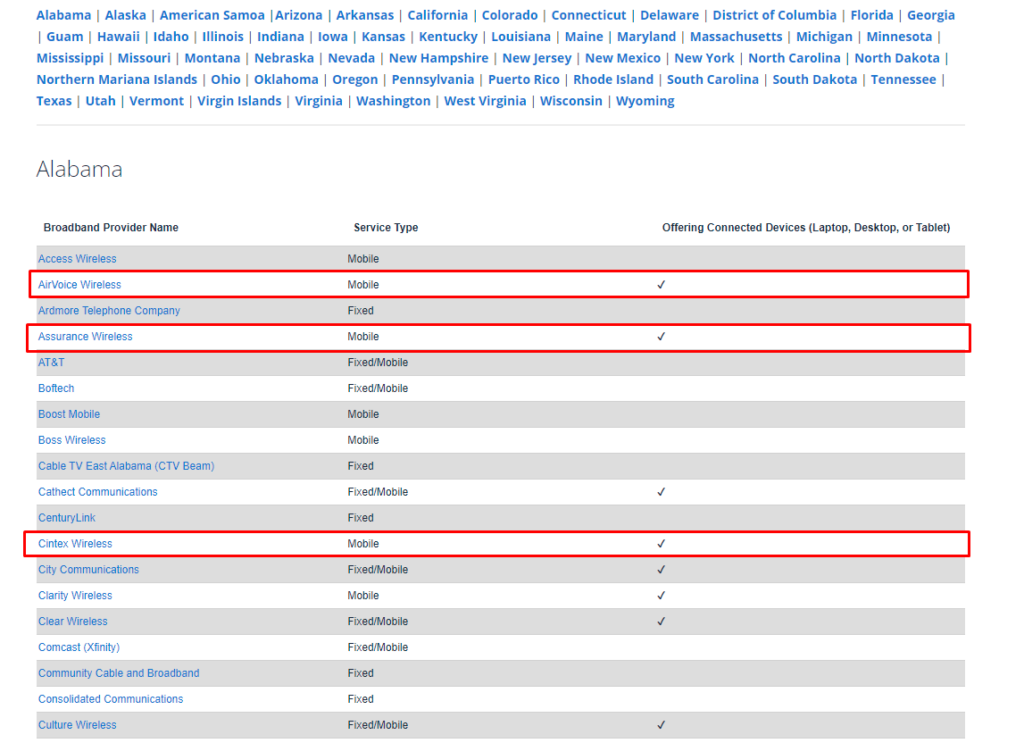 Step 3: Visit the website of an ACP supplier that offers ACP free phones in your state of residence. You'll find their ACP online application form on that page. Fill it out with your personal information and any supporting documentation that is required.
Step 4: Once you submit an application, wait for the provider to contact you with details on your application and order status.
Final Words
The ACP free phone is a highly valuable offer for those eligible for Lifeline and ACP programs. This is an opportunity for low-income households and individuals in need to stay connected. Check your eligibility, and choose your Lifeline and ACP provider to receive a free smartphone as a part of the ACP program! 
Related posts: