Affordable Connectivity Program (ACP) is one of the new assistance government programs launched in early 2022. This program has ensured connectivity to millions of eligible households. Thus, what are ACP benefits? Let's check out this post!
What is ACP?
The Affordable Connectivity Program is a Federal Communications Commission (FCC) program. It began in 2022 with discounts on monthly internet service for eligible households. The ACP replaces the Emergency Broadband Benefit (EBB), which launched in early 2021 to help households get and stay connected during the pandemic and ended on December 31, 2021. ACP is a long-term program with the same purpose as EBB.

ACP Benefits That You Should Know
The basic ACP benefits
Inhabitants on Tribal lands can get a monthly benefit of up to $75, much more than the $30 offered to non-Tribal lands residents. The money is paid directly to the service provider via the program, resulting in a discount on your internet bill.
The equipment cost, such as a modem and/or router, varies depending on the service provider and plan. There are also many plans that include a modem and/or router at no additional cost. Similarly, the vendor also determines the price of a computer or tablet or 4G/5G phones obtained through the program.
Although the program acknowledges that many households may live at the same location, each family is only eligible for one monthly service discount and one device discount.
Tribal Lands ACP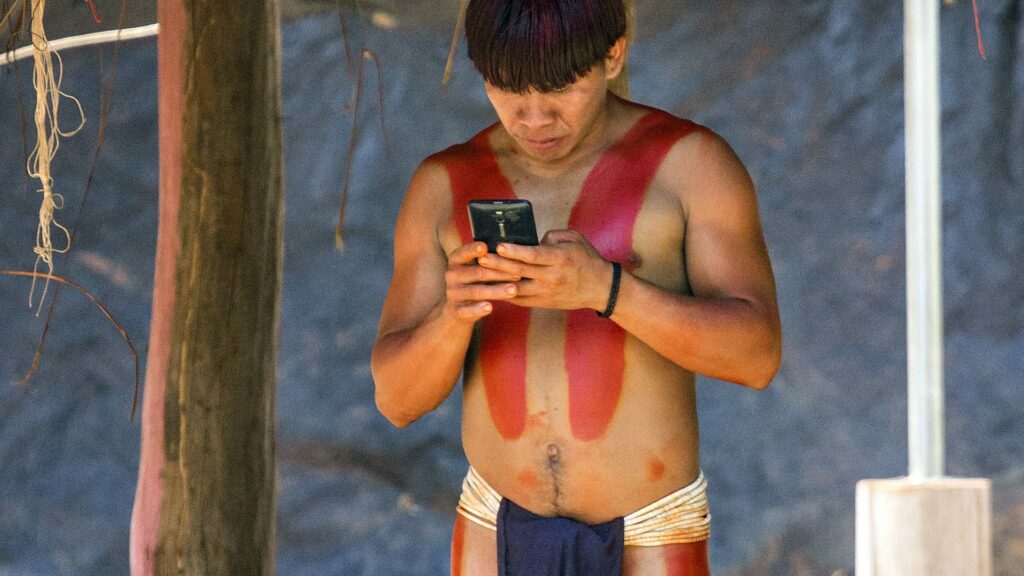 Residents on Tribal lands get a monthly payment of up to $75, which is much higher than the $30 granted to non-Tribal lands households.
Anyone living on eligible Tribal lands can receive the enhanced Tribal benefit—you do not need to be a Tribe member. If you're not sure your address is on Tribal lands, you can ask your internet service provider.
The ACP Plus Lifeline
The Federal Lifeline program offers qualifying low-income households in every state a discount on the phone, internet, or bundled services worth up to $34.25 for Tribal lands inhabitants (up to $9.25 for non-Tribal lands households). Only inhabitants of Tribal territory are eligible for up to $100 toward first-time service connection fees under the program.
You can get your ACP benefit and your Lifeline benefit for the same or different services if you qualify for both programs (and Lifeline participants automatically qualify for the ACP). Alternatively, you can utilize your Lifeline benefit with one carrier and your Affordable Connectivity Program advantage with another—for example, a mobile phone with your Lifeline discount and home internet with your ACP discount.
FAQs
Can I receive the ACP benefits if my household already receives the Lifeline benefit?
Yes, The Affordable Connectivity Program (ACP) is a separate program from the Lifeline Program. If your household qualifies for both programs, you can apply and receive both benefits on either the same service or on different services. You may also receive your Lifeline and ACP benefits from different providers. You don't need to enroll in one program to receive the other.
Can I receive the ACP benefit if someone in my household is already receiving the ACP benefit?
No. Only ONE Affordable Connectivity Program (ACP) benefit is allowed per household, not per person. Your household cannot get more than one ACP benefit from the same company or more than one company. A "Household" is defined as any individual or group who lives together at the same address and shares income and expenses (even if they are not related). ACP applicants may demonstrate when initially enrolling in the program by completing the Affordable Connectivity Program Household Worksheet that any other ACP recipients residing at their residential address are part of a separate "Household."
Final Words
ACP has provided millions of people with many benefits such as free internet services, free 4G/5G smartphones,… Thus, if you are eligible for ACP, then don't miss this opportunity.