Did you know that one out of every 7.6 residents of Pennsylvania lives in poverty? As a result, many low-income Pennsylvania people can't afford a smartphone to stay connected in their daily lives. Luckily, Pennsylvania citizens can receive a free phone and free cell phone service if they are eligible for certain government assistance programs. Hence, this post will show you how to get the best free government phones in Pennsylvania.
What Program Gives You Free Government Phones in Pennsylvania?
PA Lifeline Program
Lifeline is a program run by the Federal Communications Commission to help low-income people afford communications services. Low-income consumers will benefit from the monthly telephone discounts, which will make it easier for them to access jobs, healthcare, and educational resources via 21st-century broadband.
PA Affordable Connectivity Program
The Affordable Connectivity Program (ACP) is a new government program that helps ensure that low-income households can afford the broadband they need for work, school, and healthcare.
Low-income citizens in Pennsylvania can maximize the benefits they can receive by applying for both Lifeline and ACP plans from one provider. Most providers will offer a free phone and free cell phone services as part of the Lifeline and ACP programs.
Qualify For Free Government Phones In Pennsylvania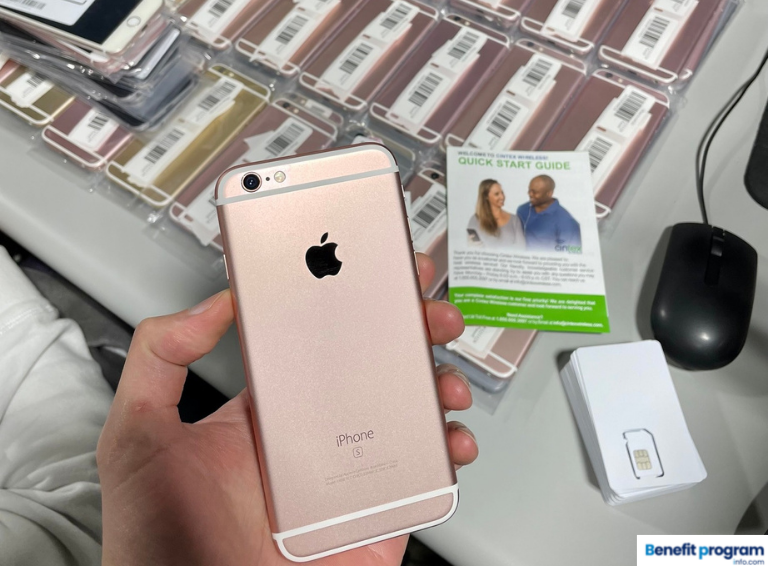 If you are currently enrolled in a government program, you may be eligible for a free government cell phone in Pennsylvania:
Medicaid
Supplemental Nutrition Assistance Program (SNAP, or food stamps)
Supplemental Security Income (SSI)
Low Income Home Energy Assistance Program (LIHEAP)
Federal Public Housing Assistance (Section 8 Housing)
Temporary Assistance for Needy Families (TANF)
Tribally Administered Temporary Assistance for Needy Families (Tribal TANF)
National School Lunch Program (Free Lunch Program only)
Bureau of Indian Affairs General Assistance (BIA)
Food Distribution Program on Indian Reservations (FDPIR)
Additionally, if you have a low annual household income in Pennsylvania, you may be eligible for a PA free government phone. If your household income is at or below 135% of the Federal Poverty Guidelines in Pennsylvania, then you are qualified.
How To Sign Up For Free Government Phones in Pennsylvania
Simply follow the steps below to apply for a free government phone in Pennsylvania:
Firstly, Pennsylnavia citizens need to check the eligibility requirements and ensure that they are qualified for a free government phone.
After determining your eligibility, find a

Lifeline and ACP provider

in Pennsylnavia which provides free government phone.
Then, navigate to the

provider website

, and find the "apply" button or something like that on the website.
Next, complete the online application form. Please remember that you will need to provide your personal information, such as your address or your SSN. Additionally, you have to upload documents to prove your income or government program eligibility.
Once completing the application form, you will have a chance to select the available free phone in Michigan.
The Best Free Phones You Can Get In Pennsylvania
Free iPhones
Free iPhones are usually not an option for customers when it comes to free government phones. In fact, almost Lifeline and ACP providers only provide flip phones or Android smartphones. However, a few providers like AirTalk Wireless and Cintex Wireless go above and beyond to offer their customers free iPhones.
Let's see what the best free iPhones you can get:
iPhone 6s Plus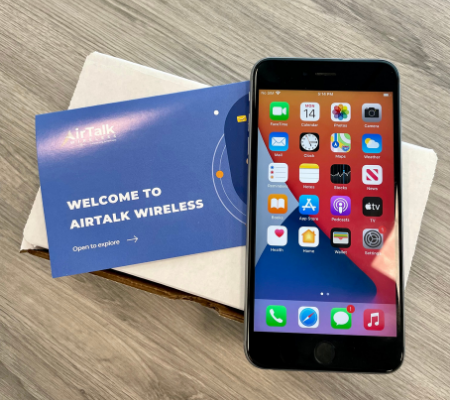 The Apple iPhone 6s Plus is a great iPhone for any low-income citizen in Pennsylvania. Especially, this phone is a perfect free phone for seniors in PA because of its large and vibrant screen.
iPhone 7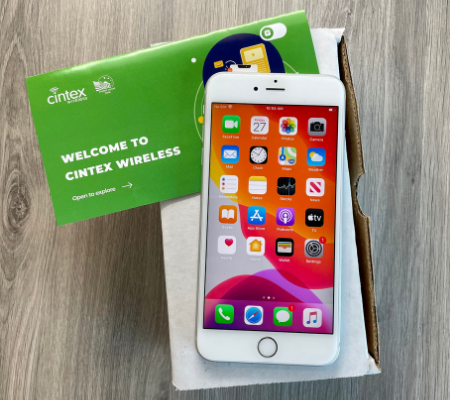 The Apple iPhone 7 is definitely the best free iPhone you can get from the Lifeline and ACP programs. The iPhone 7 comes with the most important features: a faster processor, water resistance, a more durable solid-state home button, and still excellent rear optical image stabilization cameras.
Read more: Where to get a free iPhone 7.
Free Android Smartphones
Pennsylvania residents will have more options when it comes to free Android smartphones. Many Lifeline and ACP providers offer decent Android phones such as AirTalk Wireless, Assurance Wireless, enTouch Wireless, etc. You can refer to some of the free Android phones below:
Samsung Galaxy S7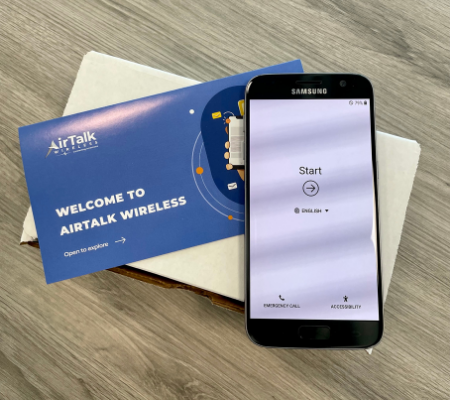 Samsung Galaxy S7 is a decent Android option for Pennsylvania when applying for the free phone program. This is a powerful phone that packs a lot of raw power, a lot of battery life, and a lot of camera capabilities into an increasingly affordable package.
LG G7 ThinQ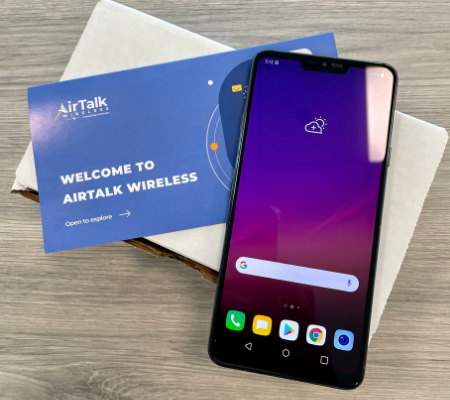 Secondly, LG G7 ThinQ is a great Android phone that Pennsylvania citizens can't miss. With the G7's speedy processor, great camera, and water resistance, this phone is as dependable as any premium phone on the market.
Moto G Pure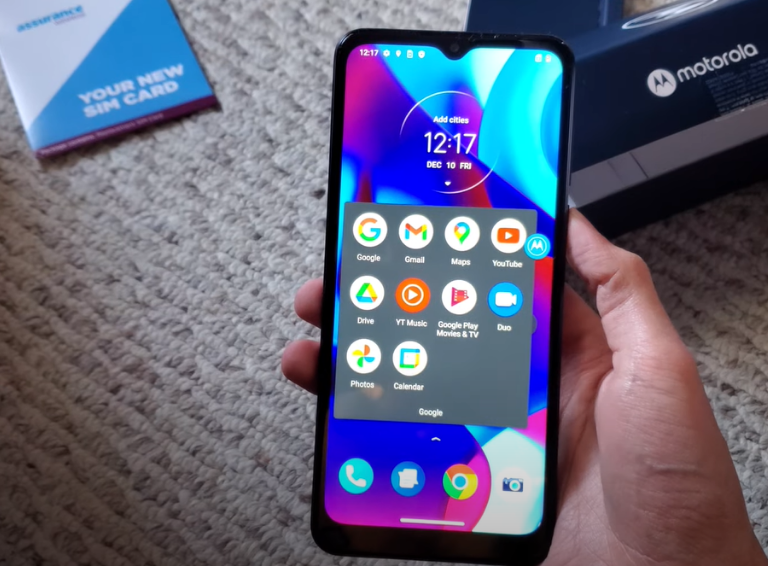 Motorola Moto G Pure is also a free Android phone that Pennsylvania low-income people can get from some providers like Assurance Wireless. This smartphone can meet all the basic needs of Android users with a vivid display, long battery life, and solid performance.
Wrapping Up
In short, Pennsylvania can receive free government phones and free cell phone plans from the PA LIfeline and ACP providers. With a wide range of free phone options ranging from iPhone to Android smartphones, Pennsylvania residents can stay connected and live a better life. So look no further, sign up for a free phone and start saving your money today!
Related posts: