Mississippi has the highest poverty rate with a 20.3% population living below the poverty line in 2021. And as a result, many Mississippi residents can't afford their daily lives, not to mention smartphones or cell phone service. Realizing this reality, the government launched assistance programs to help low-income people to access phone and internet services. Hence, in this post, we will show you how to get a free government phone in Mississippi.
Who Can Get A Free Government Phone in Mississippi?
Not everyone in Mississippi is eligible for a free government phone. The free government phone is an offer from the Lifeline and Affordable Connectivity Program (ACP) providers. Therefore, if you want to get a free phone, you will need to qualify for the Lifeline and ACP programs.
Firstly, you are eligible if you receive benefits from any of these programs in Mississippi:
Supplemental Nutrition Assistance Program (Food Stamps or SNAP)
Medicaid
Supplemental Security Income (SSI)
Federal Public Housing Assistance (Section 8)
Veterans Pension and Survivor's Benefit.
Bureau of Indian Affairs General Assistance (BIA)
Tribally Administered Temporary Assistance for Needy Families (Tribal TANF)
Tribal Head Start (only those households meeting its income qualifying standard)
Food Distribution Program on Indian Reservations (FDPIR)
Received a federal Pell Grant during the current award year.
Approval for free or reduced-price school lunch program or school breakfast program.
Additionally, you may qualify for a free government cell phone in Mississippi if your total household income is at or under 135% of the Federal Poverty Guidelines.
Read more: Who qualifies for the Lifeline?
What Do You Need To Prepare Before Apply For A Free Government Phone In Mississippi?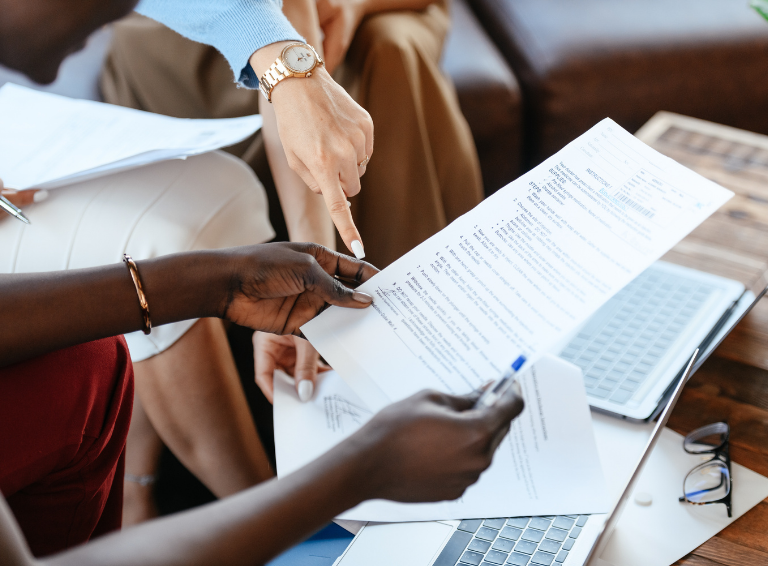 When you apply for the Lifeline and ACP program, you will need to provide additional information or documentation to confirm your eligibility.
1. Proof of income, such as a tax return, pay stub, or Social Security statement of benefits, is one of the documents you'll need. Your documentation must include:
Your first and last name
The annual income
2. Proof of government program participation, such as approval letters, benefit verification letters, or a statement of benefits is also necessary. If you qualify through assistance programs, your documents must include:
Your first and last name
The name of the program, such as Medicaid
The name of the government, Tribal entity, program administrator, school, school district, university, or college that issued the document
Date of the issue within the last 12 months or a date of expiration in the future
After preparing all the necessary documents, all you need to do is find a free phone provider in Mississippi and fill in the online application form. If you don't have many options in mind, then refer to the list in the below section.
The Best Free Government Phone Providers in Mississippi
AirTalk Wireless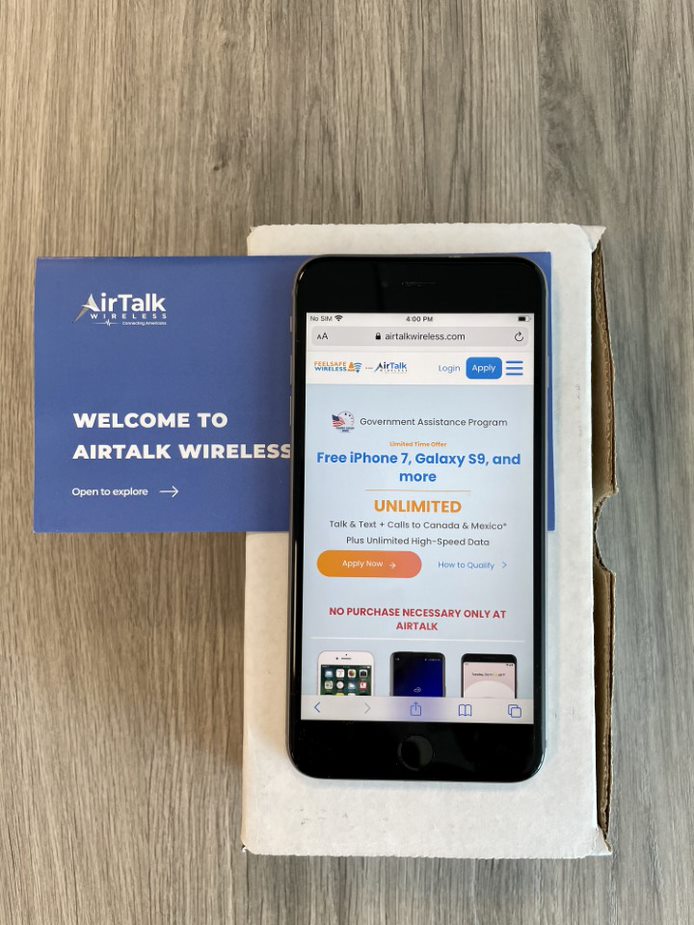 AirTalk Wireless is one of a few providers offering free government iPhones as part of the Lifeline and ACP programs in Mississippi. Once you are approved for their Lifeline and ACP Combo Plan, you will receive:
A free 4G/5G smartphone from top brands such as iPhone 6s, iPhone 7, Samsung Galaxy S8, Google Pixel 3A, etc.
Free unlimited monthly data
Unlimited minutes
Unlimited texts and picture messaging
Moreover, these AirTalk benefits come with:
Free shipping nationwide
No monthly bills
No contracts
Completely no hidden fee
Read more: Top 5 free phones at AirTalk Wireless
Assurance Wireless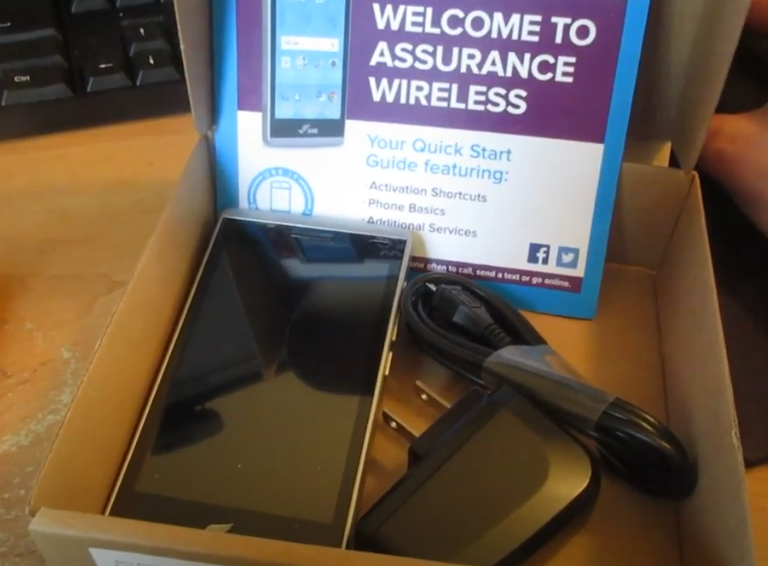 Assurance Wireless is another free phone provider in Mississippi. When signing up for the Assurance Wireless Unlimited plan, customers will receive:
A free Android smartphone
Free unlimited data
Unlimited texts
Unlimited minutes
10GB mobile hotspot data
enTouch Wireless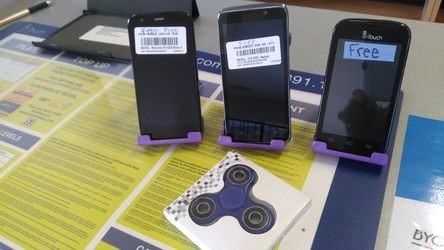 entouch Wireless is also offering free government phones in Mississippi. Mississippi applicants can receive free phone and free plans from this provider:
A free phone with Android operation system
Unlimited data
Unlimited talk & text
Free international calling (to certain countries)
Final Words
In conclusion, Mississippi low-income people can receive free government smartphones and free cell phone service when applying for the Lifeline and ACP programs. These free government phones can help Mississippi citizens save a lot of money in their daily lives. So don't miss out on this opportunity!
Related posts: