AirTalk Wireless is one of the leading Lifeline and ACP providers. It proudly provides eligible customers the opportunity to stay connected with each other LifeLine or ACP plans. Let's find out everything about AirTalk Wireless.
About AirTalk Wireless and Services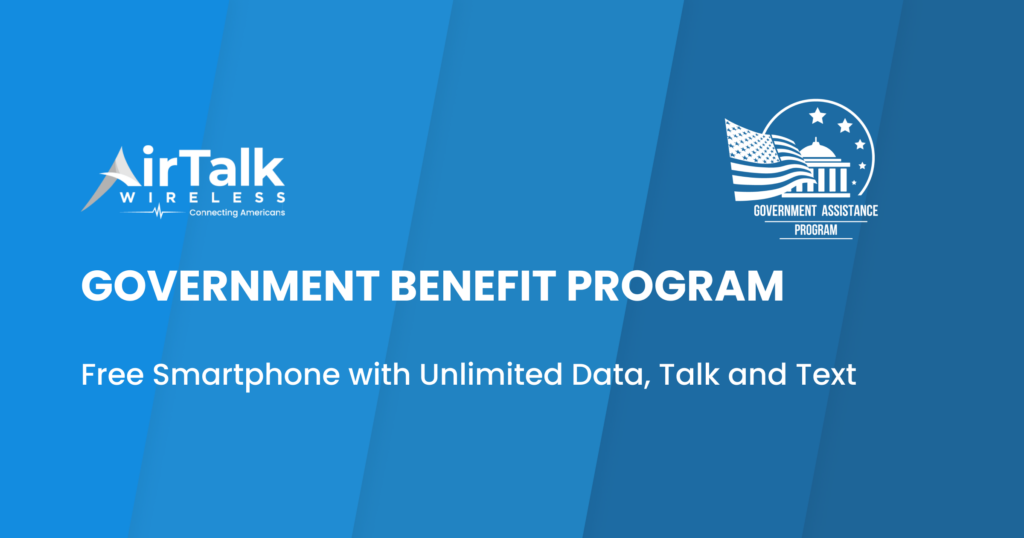 AirTalk Wireless is an internet service provider for government assistance programs like Lifeline and ACP. Over 10 years of experience, AirTalk is committed to providing customers with the best and most quality services.
AirTalk Wireless's objective is to deliver the greatest customer service on the 5G/4G network, an easy application procedure, and top iconic quality phone brands that people are looking for. If you choose AirTalk, you will have more attractive offers than other providers on the market, such as unlimited free data and free phones with the new model like iPhones, Galaxy S, Google Pixels, Motorolas, and more. All the offers will be delivered to you without any fee.
AirTalk Wireless also provides services to support users in applying for Lifeline and ACP programs in the fastest way. Just go to AirTalk Wireless's website, and you can easily apply to participate in government support programs such as Lifeline and ACP programs. In addition, you can also easily check your Lifeline or ACP application right on the AirTalk website.
Who Owns Airtalk Wireless?
HTH Communications owns AirTalk Wireless. With the acquisition of AirTalk, HTH now offers Lifeline, Affordable Connectivity services to consumers in all 50 states.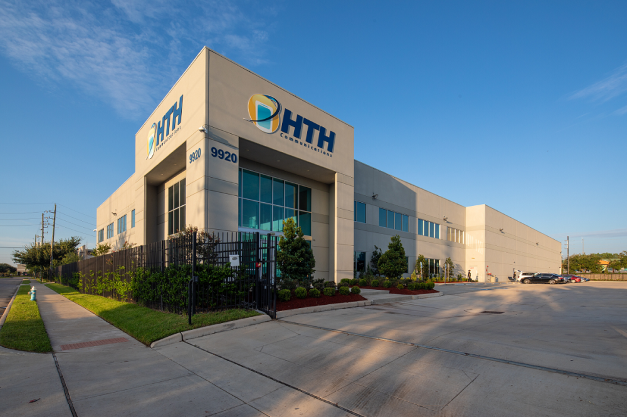 HTH Communications is a significant mobile device distributor and telecommunications sector service provider in the United States. It was founded in 2008 with the purpose of offering cost-effective, creative supply chain solutions to mobile device carriers, manufacturers, retailers, insurance providers, and corporate enterprises.
What Network Does AirTalk Wireless Use?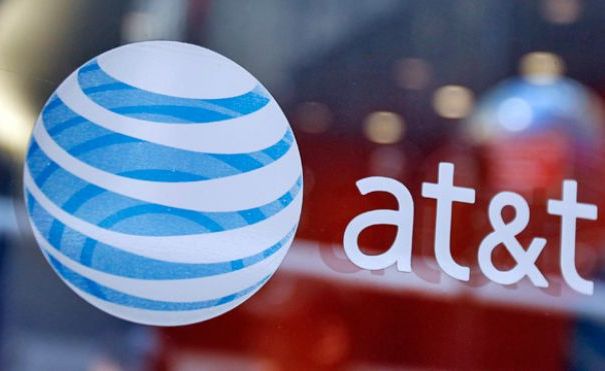 AirTalk Wireless is powered by the AT&T network. Customers of AT&T enjoy not just the greatest wireless network, but also the fastest wireless speeds in the country. Furthermore, this network has held the title of "Fastest Wireless Network in the Nation" for six quarters in a row, according to Speedtest by Ookla findings. AT&T provides fast, dependable, and secure service to AirTalk clients in all 50 states of the United States.
Is AirTalk Wireless Legit?
Yes, it's legit! Because:
AirTalk Wireless is powered by AirVoice, an FCC-licensed Eligible Telecommunication Carrier (ETC) that provides eligible clients across the United States with Lifeline, Affordable Connectivity Program, and Emergency Broadband Service. Besides, AirVoice Wireless is found on the Federal Communications Commission's (FCC) list of Affordable Connectivity Program providers.
AirTalk is also supported by the AT&T network, which is one of the most recognized in the United States. Because of this, AirTalk plans provide the greatest phone and internet services.
How Can I Apply for Lifeline or ACP on AirTalk Wireless?

You can easily apply for the ACP program directly on the AirTalk Wireless website through these 5 simple steps:
Provide your personal information.
Enter your household information.
Confirm your eligibility.
Choose your free phone.
Confirm your agreement and provide your shipping address to receive a free phone and SIM card.
Read more:
How to Apply for ACP Program – The Affordable Connectivity Program
When can I Receive Approval?
Your application is typically approved in 20 to 30 minutes. Some applications, however, will have to wait 3-4 days or more to be approved because your proof documentation needs to be double-checked. When your application has been approved, you will receive an email confirmation and a tracking number for your order. You can always check the status of your application. To know more details about how to check application status, click HERE. 
How Do I Get a Free Phone from Airtalk Wireless?
Eligible customers can get a free government phone if they apply for one of the following plans on AirTalk Wireless:
ACP Plan: With AirTalk ACP Plan, qualified customers will receive a free cell phone plus 8GB of data and unlimited SMS and talk.
Lifeline Plus ACP Plan: This is one of the best government benefit programs you can get. After approval, you can receive a free iPhone 7, iPhone 6 Plus, Galaxy S9, and more. Besides, this plan includes unlimited high-speed 4G LTE/5G data, unlimited talk, and unlimited text & picture messaging.
When Will I Receive My Free Phone And Service After Successfully Signing Up?
Once approved, your package included an AirTalk free phone, charger, SIM card (with unlimited data), and an AirTalk brochure/user guide that will be sent to you within 7-10 business days. You will not require to pay shipping or any additional fee.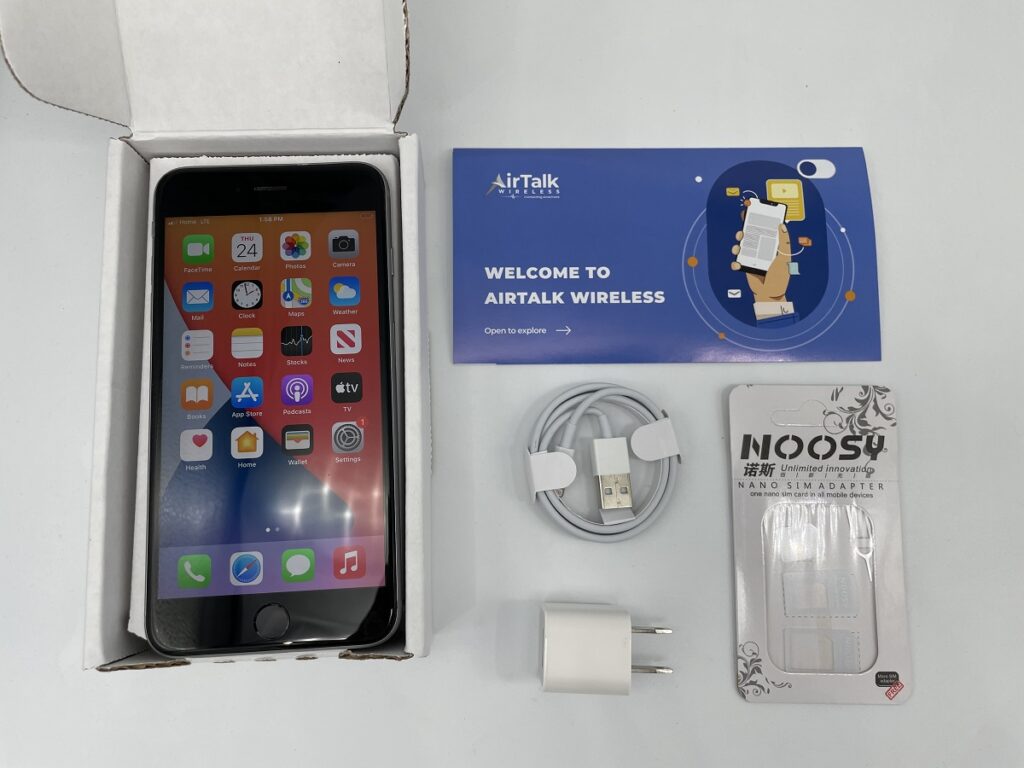 How Do I Activate AirTalk Device? 
Follow these easy steps to activate your AirTalk device!
You just need to take an Activation Call. Call 611 and select option 3 from the menu. Your AirTalk device will now be enabled, according to the notification you receive. You can start using your AirTalk device after you receive this message.
On the other hand, if your phone has already been activated you will receive a message stating that your device has already been activated.
Are AirTalk Wireless Phones Unlocked?
If your device was issued by AirTalk Wireless, you can unlock it by calling customer support at +1 (855) 924-7825. If a device has been active with the connected AirTalk account for at least 12 months, we will unlock it. AirTalk will either unlock the device or make a request to the OEM to unlock the device within two days of receiving your request.
However, the device will not be able to be unlocked, and you will be given an explanation for why this is the case. You should contact the cellular carrier that issued the device to unlock devices not provided by AirTalk.
Is It Safe to Provide My Social Security Number?
AirTalk Wireless is a government assistance Lifeline and ACP service provider, so we require your SSN to verify your eligibility. You will also be required to provide proof of your qualifying benefit program or verification of your income if you are applying by income. All your information will be strictly confidential. Privacy is the top #1 priority of AirTalk. 
What State Does AirTalk Wireless Offer Service?
AirTalk offers service nationwide, and to see if you qualify, simply click HERE.
Where Is My Tracking Number?
Once your application is approved, please give us 7-10 business days for your order to be processed. Then, You'll receive an email and an SMS with your tracking number once it's been completed. Make sure to check your inbox and spam folder.
Can I Switch to AirTalk?
Of course yes. If you are using services provided by other providers and want to switch to AirTalk Wireless to receive your Free phone and free monthly services, you can directly contact to AirTalk as soon as possible to receive the fastest support.
Take Your Benefits at AirTalk Today
As seen, AirTalk Wireless is a trusted provider of Lifeline and ACP programs. Thus, if you are eligible for these programs, do not hesitate to contact AirTalk now to take full benefits. Visit AirTalk at airtalkwireless.com.