Cintex Wireless is a Lifeline and ACP provider and a wireless telecommunications firm. Lifeline and ACP-eligible clients can get free or subsidized wireless services from the provider. Prepaid mobile services are available, including voice, text, and data. Customers who are qualified for the Lifeline and Affordable Connectivity Program can also receive a new tablet from Cintex. Let's check out how to get a Cintex Wireless tablet.
Does Cintex Wireless Offer Free Tablets?
Cintex Wireless is both an Affordable Connectivity Program (ACP) and Lifeline provider. 
Lifeline is a government assistance program that offers eligible customers free cellular phone services every month. 
Affordable Connectivity Program (ACP), on the other hand, is a long-term program providing discounted monthly broadband internet services and specific connected devices. It is operated by the FCC and it provides unlimited data, talk, text, and a new tablet to eligible customers. ACP is a new government assistance program that replaced the former Emergency Broadband Benefit (EBB) on December 31, 2021. 
Only Lifeline and ACP-eligible customers are qualified to receive a new tablet as a part of the ACP device discount. While the tablet is not entirely free, it is significantly reduced. Customers that qualify only have to pay a $10.01 co-pay. Also, keep in mind that this is a limited-time offer that is subject to product availability and FCC restrictions and changes.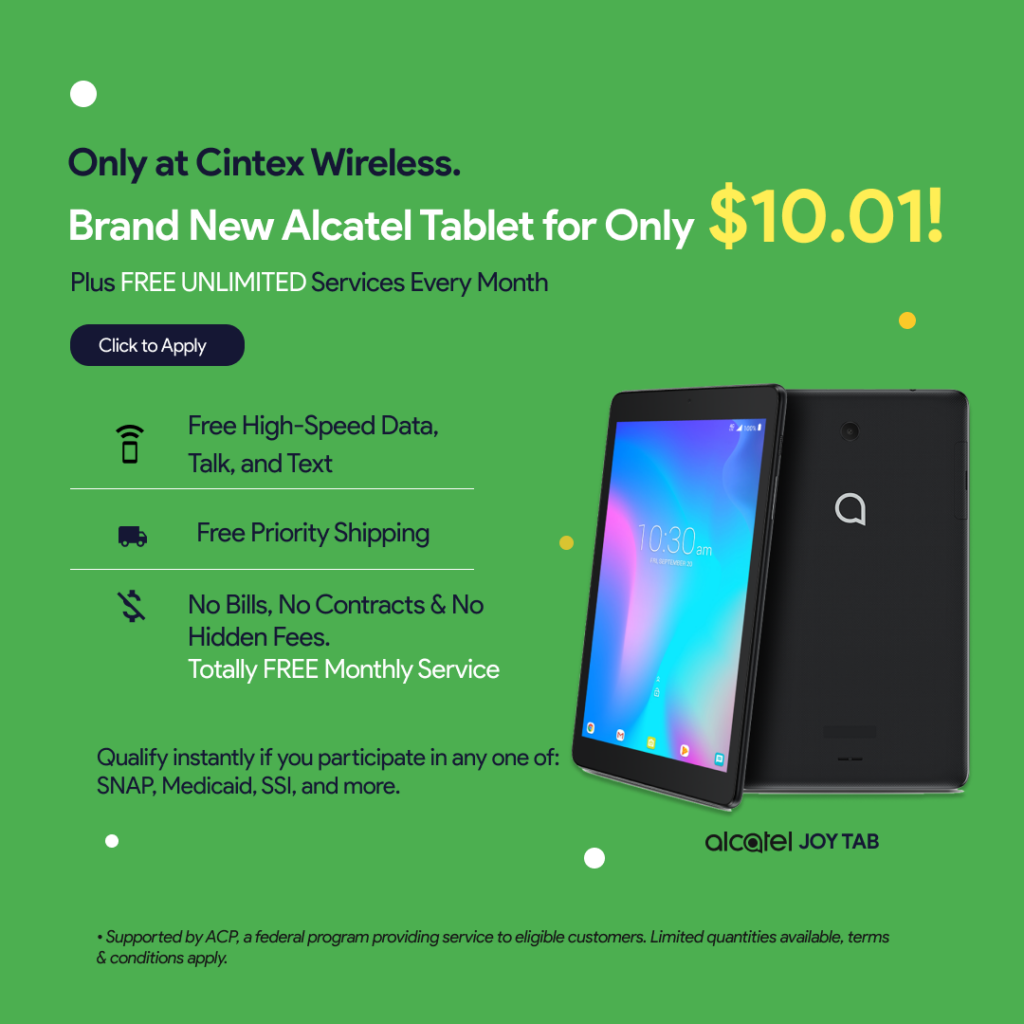 How to Qualify for Cintex Wireless Free Tablet?
Only ACP-eligible customers qualify to receive a new tablet. You can qualify for the Affordable Connectivity Program in two cases.
First, if you participate in the same government programs as Lifeline, such as:
Medicaid
SNAP
SSI
WIC
Federal Public Housing Assistance
Veterans Survivors Pension Benefits Fund
Tribal Assistance programs, such as Bureau of Indian Affairs General Assistance, Tribal Temporary Assistance for Needy Families (Tribal TANF), Food Distribution Program on Indian Reservations, and Head Start (only households meeting the income qualifying standard)
If you already receive a Lifeline benefit
Free and Reduced-Price School Lunch Program or School Breakfast Program
If your household has received a Federal Pell Grant in the current award year
Second, if your household income is at or below 200% of the Federal Poverty Guidelines. 
In addition, you must be at least 18 years old (or an emancipated minor) to participate in the ACP program.
How To Get A Cintex Wireless Free Tablet?
As previously stated, only customers who are qualified for the Lifeline and Affordable Connectivity Program will receive a new tablet as part of their ACP device discount. A webcam, microphone, and Wi-Fi functionality will be included in the tablet. Following the Cintex application of an ACP device credit of up to $100, the eligible consumer will be charged a $10.01 co-pay, which must be paid within 30 days.
This sum is not subject to any corporate credits that the client may have earned for earlier transactions, according to the FCC. Depending on availability, the shipment may take up to 6 or 8 weeks after the buyer placed the purchase. Please keep in mind that this is a limited-time promotion that is dependent on product availability.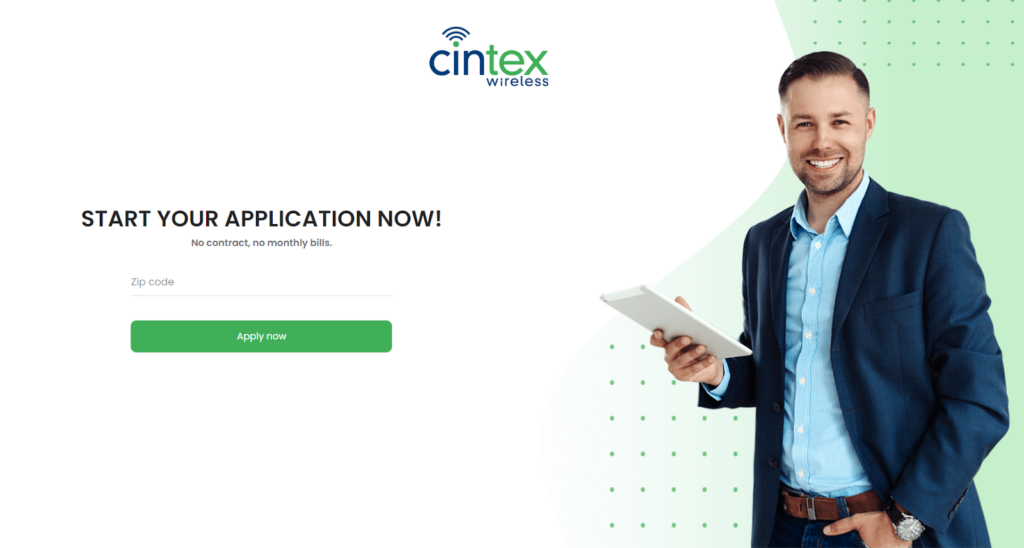 You can apply for the ACP and Lifeline program at https://cintexwireless.com/apply. Simply provide the required information and documentation and follow the simple on-screen instructions. It will only take a few minutes to complete the application, and you will know whether or not you are eligible. If you qualify, your information will be validated, and you will be able to sign up for Cintex's service and enjoy all of the perks, including the new tablet. 
Final Words
Hope this post has given you all of the information you need to know about Cintex Wireless's free tablet offer. Many low-income people are unable to purchase one since they are too pricey. If you qualify for a free tablet, contact Cintex Wireless for more information.