Did you know that you can get a free smartphone if you participate in the Food Stamps program? Keep reading to learn more about the free phone program and how you can receive a free phone with Food Stamps (SNAP).
How Can I Receive Free Phone With Food Stamps
Suppose you participate in SNAP, formerly known as Food Stamps. In that case, you can qualify for a free phone as part of the Lifeline and Affordable Connectivity Program (ACP) program.
Lifeline Program
The Lifeline is a government assistance program that provides eligible individuals with free phone service. This program's goal is to ensure that all American citizens have access to affordable communication services.
ACP Program
The Affordable Connectivity Program (ACP) is a new government program to provide additional support to make broadband more affordable for households.
Please note that you can combine the Lifeline and ACP programs to get the most out of your benefits. Especially, you can have a chance to receive a free 4G/5G smartphone as well as unlimited high-speed data, talks, and texts when applying for the Lifeline and ACP combo plan at certain providers such as AirTalk Wireless and Cintex Wireless.
About Food Stamp Program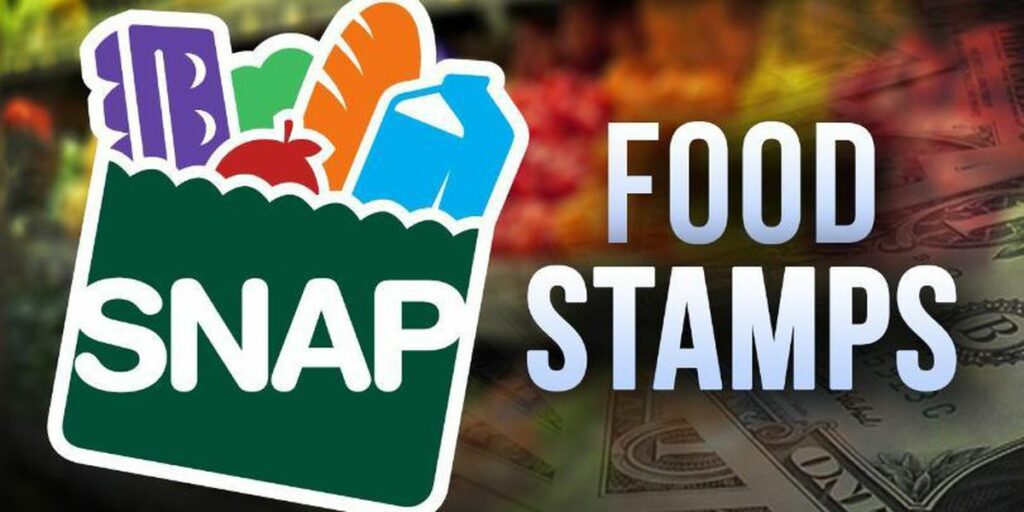 The Supplemental Nutrition Assistance Program (SNAP), formerly known as Food Stamps, helps low-income people buy the nutritious food they need for good health.
SNAP provides benefits to eligible households on an electronic benefit transfer or EBT card. These benefits can then be exchanged for foods at authorized retailers.
SNAP helps low-income working people, senior citizens, the disabled, and others feed their families.
What is Food Stamps Eligibility
To be eligible for Food Stamp Program (SNAP), your household's income and resources must meet the following criteria:
Assets must fall below some limits. A household without an elderly, 60-year-old, or disabled member must have assets of $2,500 or less, and households with such a member must have assets of $3,750 or less.
The household's net income must be at or below

the poverty line

.
The household's gross monthly income must be less than 130% of the poverty line. Larger families have a higher poverty level than smaller families.
Please note that: Even if you pass all of the above tests, you might not be eligible for SNAP. If you fall into one of the following categories, you are not SNAP-eligible by default:
Unauthorized immigrants
People on strike
Students attending college more than half the time
Some authorized immigrants.
Furthermore, in many states, unemployed adults without children who are not disabled are only eligible for three months of Food Stamp benefits every three years.
How To Get A Free Phone With Food Stamps
Step 1: Make sure you are eligible for Lifeline and ACP
As mentioned above, you can get a free phone through Food Stamps if you join the Lifeline and Affordable Connectivity Program. So, make sure that you check out the Lifeline eligibility and ACP eligibility.
Step 2: Locate a free phone provider
After making sure that you're qualifying for a free government phone, find a Lifeline and ACP provider that offer free cell phones in your state of residence.
If you select the right provider, you can receive free smartphones from top iconic brands like iPhone 6s, iPhone 7, Samsung Galaxy S8, LG G7 Thin Q, and more.
Step 3: Complete the application form
In this step, you must provide information and documentation to prove your identity and eligibility. The provider will take some time to review your application after you have completed the information request.
The provider will let you know whether you are eligible for their program and benefits once the review is completed.
If you are still confused about the application process, click here to read the detailed guidance.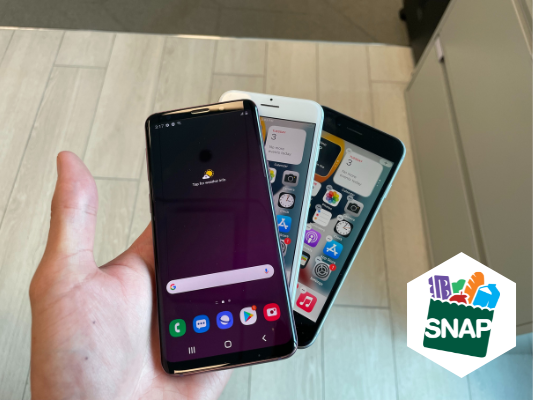 The Final Words
In conclusion, getting a free government phone with Food Stamps is possible with Lifeline and ACP programs. So if you are participating in the SNAP, apply for a free phone NOW!
Related posts: