For many low-income American seniors, the cost of a mobile or phone service can be unaffordable. And having a cell phone these days is essential for staying in touch with family and loved ones. It is even more critical for seniors who may require assistance at any time. Fortunately, there is what's called "Free government phone program". In today's post, we will learn how to get free cell phones for seniors on Medicare.
How Can I Get Free Cell Phones For Seniors On Medicare
Basically, senior citizens on the Medicare program can receive a free phone if they are eligible for certain government benefit programs such as Lifeline and Affordable Connectivity Program (ACP).
Lifeline

is the FCC's permanent program that lowers the monthly cost of phone or internet service.

Affordable Connectivity Program (ACP)

is a new government program that provides additional support to make broadband more affordable for certain low-income households.
Free Cell Phones For Seniors On Medicare: How To Qualify?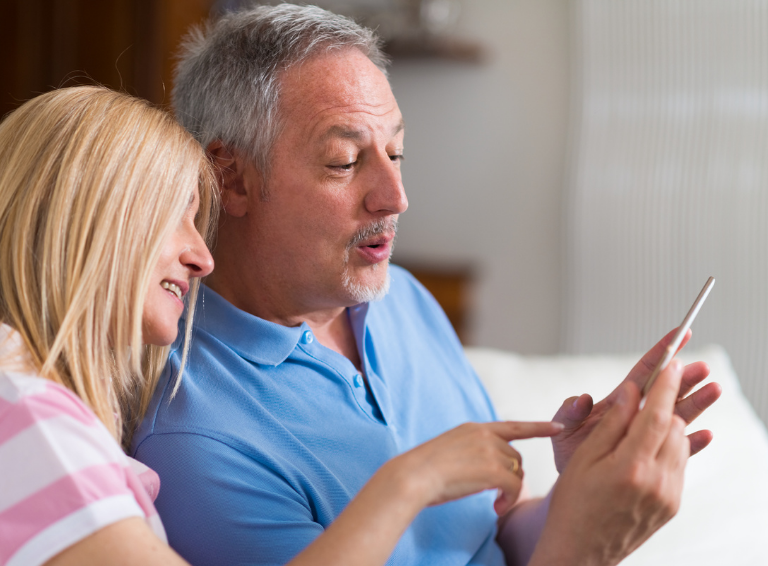 In fact, you may know that Medicare doesn't qualify seniors for free phones. In order to get free phones for Medicare recipients, seniors must be a part of a household that has an income of 135% or below the federal poverty guideline.
Another way to qualify for a Medicare free phone is based on income. Seniors can receive a free cell phone if they are participating in one of the federal assistance programs listed below:
Supplemental Nutrition Assistance Program (SNAP), formerly known as Food Stamps
Medicaid
Supplemental Security Income (SSI)
Federal Public Housing Assistance (FPHA)
Veterans Pension and Survivors Benefit
Tribal Programs (and live on federally-recognized Tribal lands):

Bureau of Indian Affairs General Assistance
Head Start (only households meeting the income qualifying standard)
Tribal Temporary Assistance for Needy Families (Tribal TANF)
Food Distribution Program on Indian Reservations
How To Get Free Cell Phones For Seniors Through Medicare
After you've double-checked the previous section to make sure you're eligible, it's time to move on to the next step and start the application process.
Find out or do some research on which

Lifeline and ACP providers

are available in your state.
Next, fill out the online application form with detailed personal information like name, address, and SSN.
Then, submit the application form and attach all required documents. You can submit it online, over the phone, or by mail. The required documents include proof of income or proof of participation in government programs.
Once the free phone provider approves your application, wait for your new cell phone to arrive. The delivery of your cell phone can take anywhere from several days to several weeks, depending on the provider.
In fact, most of the free government phones are low-end phone types. However, seniors can receive some decent phones from top brands like iPhone 6s plus, iPhone 7, Samsung Galaxy S8, LG G7 Thin Q, and more from providers like AirTalk Wireless, Cintex Wireless.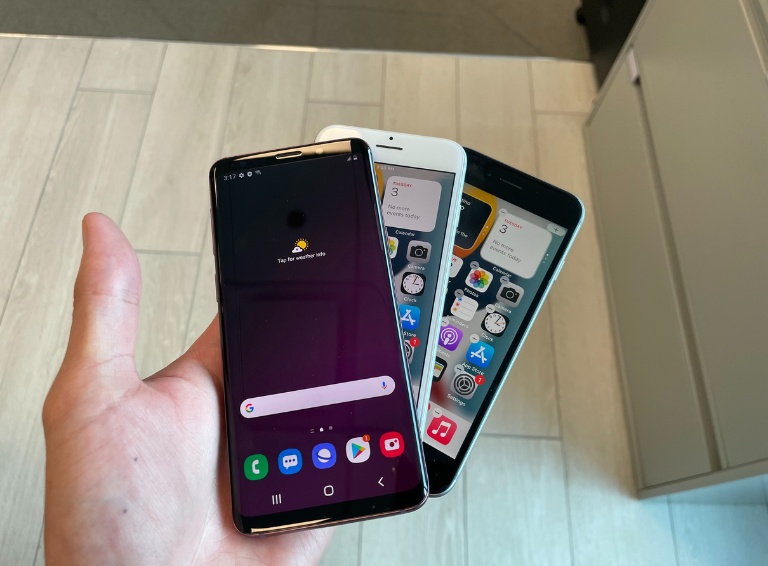 Features To Look For In Medicare Free Phones
Here's what to look for on senior-friendly cell phones:
Battery
A long-lasting battery is one of the most important features to look for in a senior-friendly cell phone. It will be necessary for seniors because they frequently forget to charge their phones.
Monitoring feature
You should get cell phones with monitoring features if your loved ones live alone or have memory problems.
Easy to use design
Hearing and vision problems are common among seniors. As a result, having a practical and simple-to-use cell phone is critical for seniors. They really need a phone with a large screen, powerful speaker, large text, and large icons.
Emergency and health features
Cell phones with the appropriate features will be required for seniors. If an emergency occurs, features such as the SOS button and voice assistance assist seniors.
Luckily, you can have all these features on AirTalk Wireless free phone. Let's check out if these phones are suitable for you as a senior.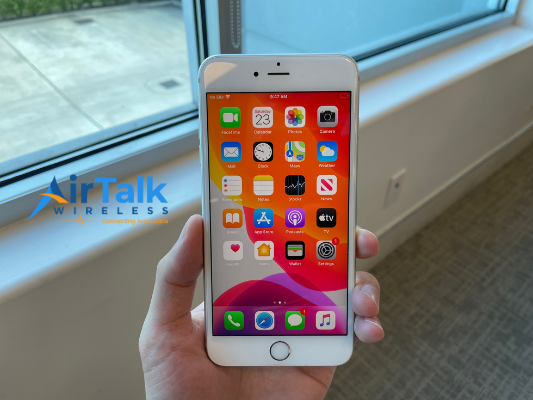 Medicare and Medicaid: What is The Difference?
We felt compelled to include this section in the article because so many people are confused about Medicaid and Medicare. You will learn the differences between the two medical assistance programs for good here.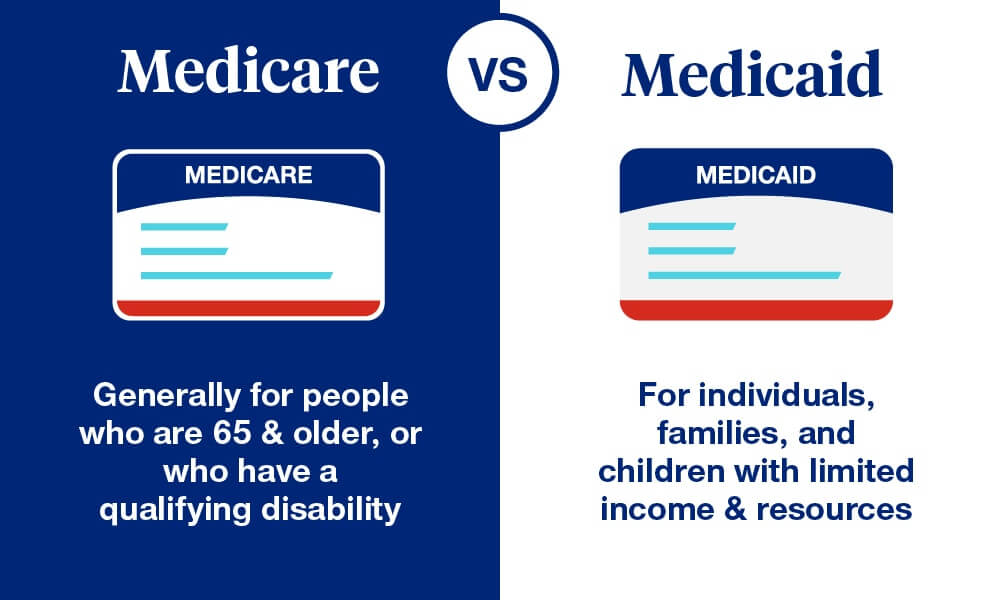 What is Medicaid?
Medicaid is a state-federal program that provides health insurance to low-income people. Medicaid is an income-based program.
What is Medicare?
Medicare is a federal program that covers people over the age of 65 and those under the age of 65 who are disabled. Medicare is not an income-based program.
As we can see from the definitions above, Medicare has nothing to do with income and is thus unrelated to Lifeline and ACP programs. Medicaid, on the other hand, is based on your income, which is why it is one of the programs that qualify you for the Lifeline and Affordable Connectivity Program.
The Bottom Line
In conclusion, the seniors on Medicare can get a free cell phone if they are eligible for the Lifeline and Affordable Connectivity Program. Besides Medicare free phones, the elderly can enjoy unlimited data, talks, and texts if they select the right provider, as mentioned above. Let's make your life easier by applying for a free phone and free plans!
Related posts: